Below outlines how FOR Cardiff is responding to the COVID-19 Pandemic, for more up to date info please sign up to our e-news or follow our social media channels.
WEEKLY BUSINESS IMPACT SURVEY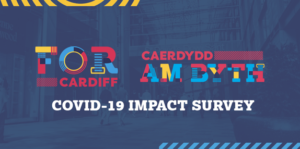 The corona virus outbreak is first and foremost a human tragedy, affecting hundreds of thousands of people. It is also having an enormous impact on the global economy.
FOR Cardiff has created a survey to assess existing and potential negative economic impacts from COVID-19 for Welsh businesses and their staff. Responses to the survey are confidential and will be used to effectively allocate FOR Cardiff's additional support and resources to mitigate economic impacts of the outbreak and to lobby the appropriate agencies to ensure that the support allocated is representative of businesses' needs.
This survey will be repeated weekly so we can continue to adapt our approach.
Business owners and managers are urged to respond to the survey as soon as possible here. For more information, please email info@forcardiff.com.
Thank you to numerous people who have already taken the time to complete this, please feel free to share amongst your own networks. 
---
SHOP CARDIFF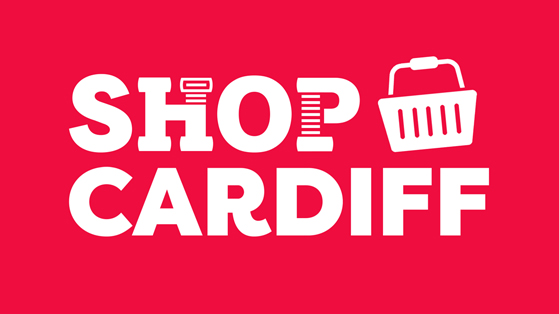 FOR Cardiff knows that the challenges facing our members at the moment are unprecedented and heartbreaking to many who don't know where to turn or what to do. Advice is changing hourly but we have noticed and been alerted to many businesses who are changing their business models to offer online and delivery services.
To support our members we are creating a directory of ANY business that has an online and gift card offering. Promotion of this platform and the need to continue support the local economy where possible will form a key part of FOR Cardiff's communications during this difficult period.
If you want your business to be included in this directory please provide us with the following information to info@forcardiff.com:
Business Name
Business Address
Business Phone Number
Business Logo
The URL you want us to direct people too or the details of how they place orders with you. If it is a URL please only provide one e.g. if you are on Uber Eats. Deliveroo & Just Eat please only provide a link to one.
---
SHOP CARDIFF PHASE 2
Following on from creation of the 'Shop Cardiff' page to promote existing online offerings, FOR Cardiff are developing an online sales tool to help businesses sell products online during the COVID-19 outbreak. Orders received and payments made will be passed directly from FOR Cardiff to your business – this is known as drop-shipping. All of the money we receive through this platform will be returned directly to businesses in Cardiff.
We're particularly encouraging businesses to sell gift vouchers and other small items that they could continue to process should shops be compelled to close completely.
For more information on how this service will work click here
If you'd like to list a product for sale or ask any questions please contact emily@forcardiff.com.
Supporting FOR Cardiff Members – Webinar Series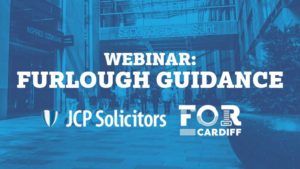 FOR Cardiff is providing a series of webinars to help support businesses and their staff during the Covid-19 (Coronavirus). You can signup to receive email reminders or add to your calendar.
To view the series of videos ranging from mental health, exercise, furlough and HR click here.
Dedicated Reassurance & Patrol Strategy for City Centre whilst Premises Vacant
With many businesses closed and staff working from home, FOR Cardiff want to reassure you that our seconded police officers will continue to patrol the city centre and check on staff and/or vulnerable premises. If businesses feel their premises or staff are vulnerable, whether it be an office, food/drink outlet or retail premise, then please contact us at info@forcardiff.com. We will then task our officers to carry out checks when on duty and we will then update you. Please provide emergency contact details so that we can contact you directly should there be any problem.
Any immediate concerns should be directed to the police via 101 & 999 as appropriate.
Officers will conduct high visibility patrols within the City Centre when on duty
Attention to be paid to vacant buildings – we will feed any specific requests through following our e-news.
CCTV to ensure that City Centre premises deemed vulnerable are covered.
A log will be maintained of any actions undertaken
We will provide a list of Emergency Contacts for any premises deemed vulnerable
Crime Tactical Risk Advisors will compile target hardening advice for premises deemed particularly vulnerable such as pharmacies wherever necessary.
Cost Savings for your Business
Meercat Associates have been helping FOR Cardiff members reduce their operating costs since 2017 by utilising the collective buying power of our membership. We appreciate that now more than ever it is vitally important that our members are operating as efficiently as possible.
Site visits by consultants have been postponed during the outbreak of COVID-19 but FOR Cardiff members can contact info@meercatassociates.com to speak to a consultant about saving money on energy costs, merchant fees for card transactions, PAT testing and much more. Remember to specify that you're a FOR Cardiff member when you get in touch, if you'd like to speak to someone at FOR Cardiff about the service then please email emily@forcardiff.com.
FREE TEMPORARY BIRA MEMBERSHIP SUPPORT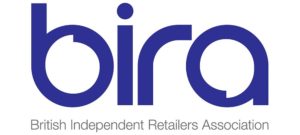 To support independent retail businesses during the Coronavirus outbreak, Bira are providing UK independent retail businesses with temporary membership of the Association for three months for a nominal fee of £1, £5 or £10, all proceeds of which will be donated to the Rainy Day Trust. Any UK independent retailer can sign up for membership until Tuesday 30th June 2020 and that access can be used for the next three months.
In addition to all the service benefits members get, their Coronavirus Support Package includes:
Employment advice: Access to an exclusive portal with the latest advice on Coronavirus related employment advice, including a Coronavirus risk assessment and example policy.
Sell online: They've worked with their e-commerce partner to provide three months of free rental to sell your products online whilst footfall has taken a dramatic drop.
Quickly reduced utility bills: Every little helps at times like this, so Utility Options will do the hard work for you to review your utility bills and reduce costs where they can
Quick access to our buying group: Order stock from 2000 brands and special order terms that would be difficult for an individual retail business to achieve.
Free social media guidance: So you can keep engaged with your customers whilst they stay in their homes over the coming weeks and months.
Employment advice: Access to an exclusive portal with the latest advice on Coronavirus related employment advice, including a Coronavirus risk assessment and example policy.
A voice for your business: Access to the Membership email and phone line for you to let them know what your key concerns are so they can take them to Government
Free Digital Support for Businesses

Business Wales have a range of free webinars for businesses affected by COVID-19. These will help you put digital at the heart of your business to make sure your customers find you in this increasingly competitive online space.
Whether you're looking to move online and create a new 'business as usual' or maintain your brand presence locally for when things get back to normal, they have courses that suit all business needs and abilities.
Letter to Ken Skates re. Grant support – #RaisetheBar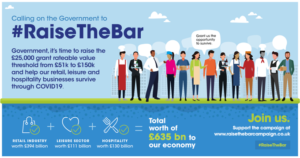 Cardiff Gift Cards For Key Workers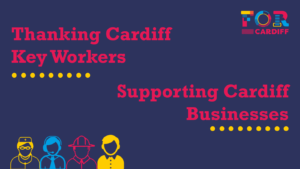 FOR Cardiff have pledged to donate 100 £25 gift cards to key workers in the city to show our gratitude for the hard work they are doing. We've also launched a CrowdFunder to allow the public to add their own donations and increase the amount of gift cards available. You can make a donation to the CrowdFunder here.
As well as giving these hard working people a well earned reward, the aim of this initiative is to encourage shoppers back into the city when restrictions are lifted. If you'd like to be able to accept these gift cards in your business then email emily@forcardiff.com for more information.
If your business is able to offer a reward to support our fundraising efforts then again please email emily@forcardiff.com to discuss.
YOELLO AND FOR CARDIFF LAUNCH MOBILE WEB-APP TO FINANCIALLY SUPPORT LOCAL BUSINESSES DURING COVID-19
Cardiff based fintech company Yoello has joined forces with FOR Cardiff to launch a campaign to '#BackCardiff' – offering cash-flow support to Cardiff based hospitality and retail businesses struggling whilst social distancing restrictions are in place.
Through Yoello's web-app platform, local hospitality and retail merchants can create a shop page to sell their products and services during lockdown. Customers can then purchase products directly from businesses, providing them with immediate cash-flow to help them during the lockdown.
The goal of the campaign is to motivate communities to help local businesses increase their cash-flow by purchasing right now to ease the strain that the lockdown has caused.
Scott Waddington, a Non-Executive Director at Yoello (and ex CEO of SA Brain) commented: 'The hospitality industry has been one of the worst affected sectors owing to the Covid-19 crisis and resulting social restrictions. The sector is responsible for employing millions of people whose jobs are now in serious jeopardy, particularly as the industry is expected to be amongst the last to be able to resume operating. Yoello's mission has always been to be at the forefront of helping the hospitality sector innovate through technology. We are now able to provide the sector with the urgent support that it needs.'
Adrian Field, Executive Director, FOR Cardiff said: "Through our work supporting the Cardiff business community, we have seen first-hand just how much the covid-19 crisis has negatively impacted businesses. Partnering with Yoello gives us an opportunity to assist our Cardiff business network with maintaining cash-flow during social restrictions through the Back Cardiff platform."
Yoello's #BackCardiff platform, which is also being supported by FinTech Wales and Cardiff Council, will be an entirely free service for Cardiff businesses. With thanks to investment support, Yoello is covering £1 million in payments to help merchants further.
FOR CARDIFF INTEREST GROUPS
To help our members and all businesses within the city centre and to mitigate the effects of coronavirus and work towards recovery, we're going to set up a series of online interest group meetings for those who work in particular areas or within certain sectors including:
.•   Professional / Office
•    Retail
•    Leisure / Hospitality
•    Marketing
The aim of the group meetings is to support each other by sharing ideas or examples of systems and procedures that your business may have put in place during this period. It's an opportunity to ask questions or advice on how to deal with challenging issues from those in a similar situation and, most crucially, to discuss plans and activities as we move into the recovery phase.
The hour-long discussion groups are open to anyone working at a business in city centre, whatever its shape and size. Working together and sharing the load will ultimately help businesses and area as a whole to get back on its feet more effectively once lockdown measures are lifted.
Before scheduling the meetings we are looking for expressions of interest, please click the link below stating your name, who you work for and which group/groups you'd be interested in attending and we'll be in touch when we have scheduled the first meetings.
TRANSPORT WEBINAR
Many thanks to those of you who attended our online sessions run for retail, hospitality and professional / education last week. Both Arup and Cardiff Council have fed back to say that your input was most useful in helping to produce the Safe Recovery Plan for the city centre.
FOR Cardiff are setting up a session for businesses to attend on Thursday 21st at 10am which will have a theme of transport matters – modes, demand, safety assurances, capacity etc. but will cover other areas afterwards.
We have invited representatives from Transport for Wales, Cardiff Bus, NCP and Cardiff Council to discuss what their plans are and how it will affect your staff and they will be on hand to answer any questions you have.
YOELLO AND FOR CARDIFF 'COVID RECOVERY'
FOR Cardiff and Yoello have launched a Covid Recovery Plan to help UK BIDs support businesses in their district and the local community by reopening hospitality and retail spaces with social distancing and mobile ordering in place.
What is the Covid Recovery Plan?
The Covid Recovery Plan aims to keep customers and staff safe during social distancing whilst also supporting businesses so they can thrive as they reopen post-lockdown.
Using Yoello's mobile ordering platform, communal areas can be set up for businesses to safely sell to the community.
How does it work?
When a communal area is set up, each table is fitted with a metal plaque featuring a scannable QR code. Customers can scan the plaque using any smartphone and without downloading any apps – by scanning the plaque they can then view a list of businesses from which they can purchase products or services that are then delivered to the table.
Communal areas can be set up to cater for anything from two neighboring businesses to large spaces with hundreds of merchants.
Merchants can take advantage of communal spaces to serve more customers whilst their venue is operating at a reduced capacity during social distancing.
Each merchant can also install Yoello's app-less platform in their own venue too. In-venue mobile ordering fits easily alongside a merchants existing system with POS integration available. The platform is bespoke to the venue and allows businesses to run both Table Ordering and Click & Collect.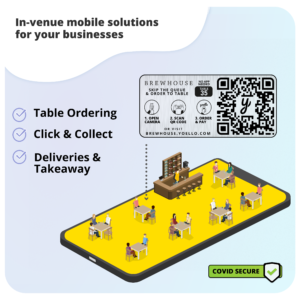 How does this platform benefit businesses?
App-less mobile ordering
Improves operational efficiency during social distancing.
Businesses become 'Covid Secure' – gaining increased uptake by being listed as a safe and responsible venue.
Easily utilise additional outside space, allowing your businesses to increase operational capacity whilst adhering to social distancing guidelines.
Maximise revenues through the safety and convenience of in-venue mobile ordering which has been proven to boost spend per head.
Yoello is an FCA authorised payment platform, ensuring payments are processed securely.
How is this being rolled out in Cardiff?
We are working with Yoello and local authorities to build a number of communal spaces throughout the city centre including a communal space inside Cardiff Castle. This will allow customers to enjoy their favourite local food and drinks in a safe but sociable outdoor environment.
If you would like to know more about FOR Cardiff and Yoello's Covid Recovery Plan for digital ordering solutions, please get in touch: https://www.yoello.com/hospitality.
FOR CARDIFF BUSINESS SUPPORT PORTAL
With an announcement imminent about when non essential businesses will be able to open again we wanted to create a forum so that our members were able to talk to one another and share best practice.This portal is open to anyone and also provides businesses with the FOR Cardiff digital safety kits, which can be downloaded in preparation for when you open your doors again. This includes posters with opening hours and social media assets to promote when you're opening and whether you're providing a delivery service etc. Take a look https://support.forcardiff.com/.
CARDIFF COUNCIL'S REOPENING STRATEGY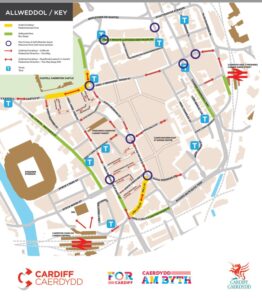 For further info and a copy of the letter sent to all businesses: Cardiff Council_City Centre Letter June 2020 ENG_p1-2
COVID 19- HOW WE HAVE RESPONDED TO YOUR NEEDS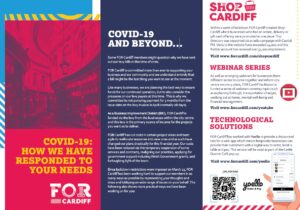 Job Support Scheme Information
FOR Cardiff Statement on the 'Fire Break' Lockdown
Throughout the first lockdown and since the city reopened the FOR Cardiff team have been engaging extensively with our members, across all sectors to assess the severity of the strain Covid-19 has put upon them and how we can support.
Whilst we would never question the science behind the Welsh Government's decision to go into a 'fire break' lockdown, and we understand and agree that the safety of the public is paramount and must be the first priority, we do appeal to Welsh Government to consider the following points and make any necessary reassessments.
1. The impact that this shut down will have upon the economy and the providing the right levels of further support for the full 2 weeks, particularly to those in the retail and hospitality sectors. The uncertainty about how and when they will be able to pay their staff, suppliers etc will be the final nail in the coffin for many businesses and leave the landscape of Cardiff as a very bleak one.
2. Christmas is a vital time of year for many sectors and FOR Cardiff ask for clarification of when retail and hospitality will be able to trade and that an evidence-based approach is used. For example, eradicating the 10pm closure time and enabling businesses to have a 1 metre plus distancing rule rather than 2. Therefore, increasing the number of covers they can accommodate, and not demonizing sectors as the route of cases when data does not support this.
3. Clarification on what happens if the Welsh Governments appeal to Central Government to bring the Job Support Scheme forward is unsuccessful.
As Wales' capital city, Cardiff is crucial to the success of the country and we hope that Welsh Government hear and understand the severity of this situation both here in Cardiff and in towns and cities across the nation for the Welsh economy.