This year, for the first time, Pride Cymru will take place in June coinciding with Pride Month. To support Pride Month, FOR Cardiff are running a range of projects and initiatives to celebrate the LGBTQIA+ community, and to make Cardiff a safer, more inclusive city.
Proud Exhibition
In collaboration with Heard Storytelling, FOR Cardiff have created a trail of 'living portraits' celebrating people from the LGBTQIA+ community throughout the city centre.
The exhibition will feature beautiful large-scale portraits, hosted in the windows of businesses situated across the city centre, and will take listeners on personal and candid journeys around the theme of 'Proud'. These stories can be accessed by scanning a QR code on your phone.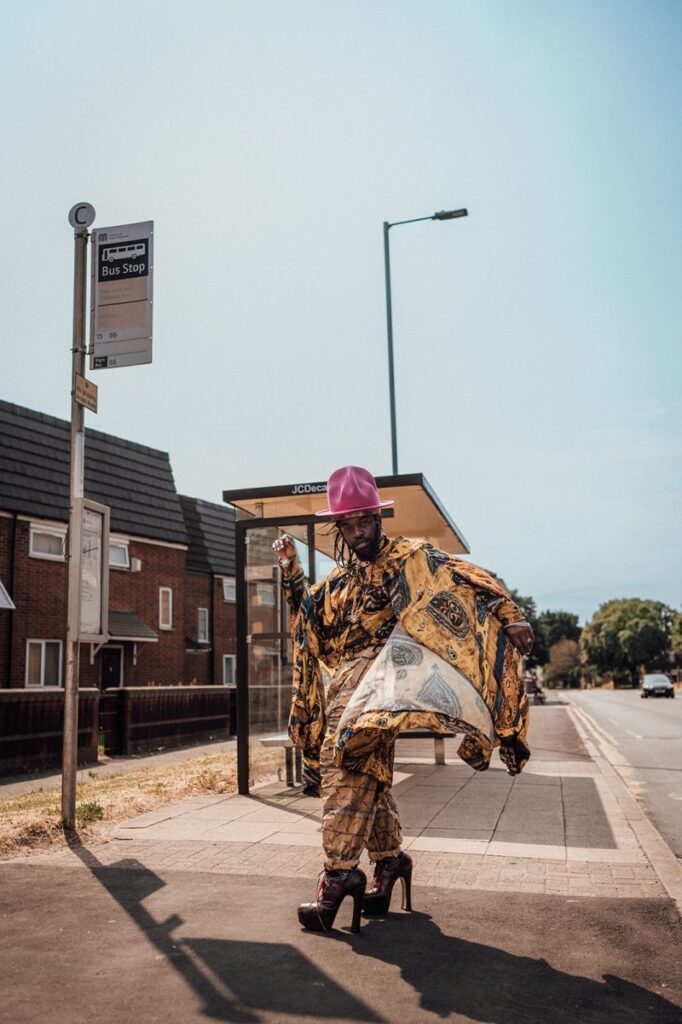 Our exciting line-up of storytellers includes Welsh variety act, artist and media personality Nathan Wyburn.  Nathan and his best friend Wayne will be telling a story of struggle, perseverance and the transformative influence of friendship.
The Proud Exhibition launches on Friday 16th June in time for the Pride Cymru weekend. If you're visiting Cardiff for Pride, check it out.
Balloon Arches
Along with these beautiful living portraits, we will be decorating St John's Gardens with two balloon arches in the Pride flag colours over the Pride Cymru weekend on Saturday 17th and Sunday 18th June.
We also installed these arches in 2022 and 2019.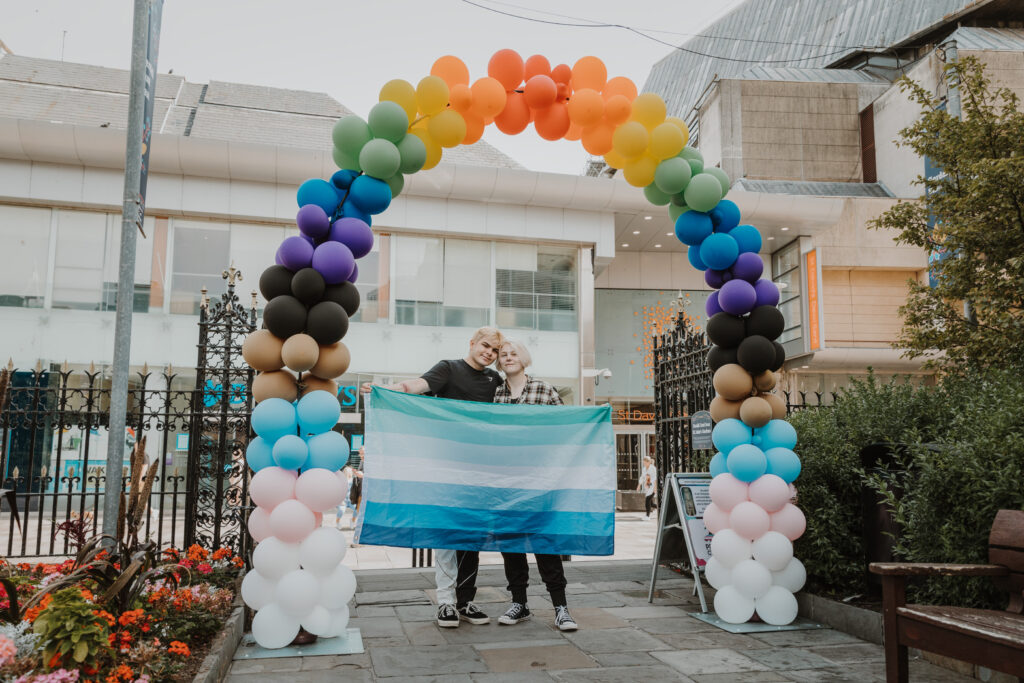 The perfect selfie spot!
Equality City Training
The Equality City project is a partnership between FOR Cardiff and Chwarae Teg, that aims to culturally embed equality and diversity into working practices across Cardiff, and support action towards wider changes in policy, planning and the public realm in relation to city life.
Signatories to the Equality City pledge commit to taking action to improve workplace equality, diversity and inclusion. Sign up to the Equality City pledge here.
As part of our Equality City work, we are supporting businesses to become more LGBTQIA+ inclusive by running two free workshops with Stonewall Cymru.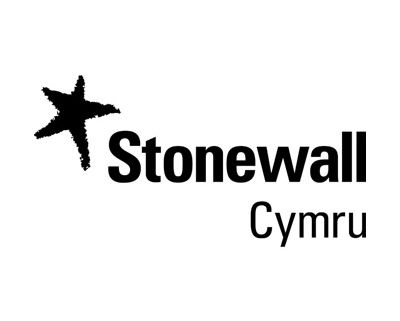 Introduction to Allyship Webinar, Thursday 29th June – Register
This webinar is open to any business based in Cardiff and is perfect for all staff to learn about their role in creating a more inclusive organisation and becoming active allies.
The webinar allows participants to:
Develop an understanding of LGBT identities and experiences in order to confidently advocate for more inclusive workplaces.
Understand why LGBT inclusion at work is important and the benefits of creating a more inclusive culture on individuals and organisations.
Explore the meaning of the term ally and identify first steps that they might take to be a more active and visible ally.
LGBTQ+ Inclusion with Senior Leaders, Tuesday 13th June – Register
This workshop is designed to help senior leaders build more inclusive organisations.
Session aims:
Develop an understanding of LGBT identities and experiences in order to confidently advocate for more inclusive workplaces.
Understand the role senior leaders play in creating inclusive environments.
Discuss how you as a leadership team can take practical action to make your organisation more inclusive.
Safe Places
We would also like to promote the Safe Places app ahead of this year's Pride Cymru weekend.
Safe Places is a nationwide network of support where anyone feeling intimidated, at risk or scared can take refuge.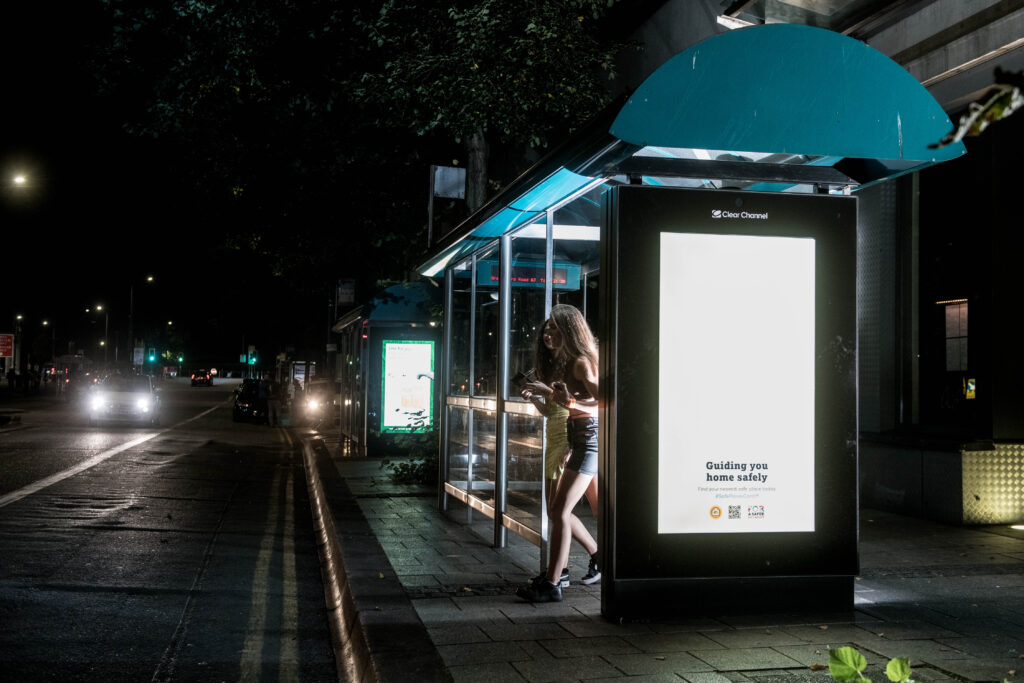 Whether you need to use a Safe Place to have a conversation, call a friend, ask someone to call a cab, or even dial 999 – they are places where a friendly face is guaranteed, and support will always be provided.
Download our Stay Safe this Pride poster for businesses here.  Alternatively, if you are a FOR Cardiff member business and would like a physical poster, please reach out to your Business Engagement Officer who will be happy to deliver your copies.
If your business is interested in becoming a Safe Place, please contact abbie@forcardiff.com