Hello, I'm Riya, and I'm thrilled to share my enriching three-month internship experience at FOR Cardiff, where I had the privilege of immersing myself in the world of sustainable fashion events.
The 10 week paid internship was part of FOR Cardiff's internship scheme in partnership with Cardiff University. FOR Cardiff offer businesses part funding to hire an intern so that students get to experience what its like to work in Cardiff. It's part of their commitment to encourage more students to stay and work in Cardiff after their degree.
I applied to the position through Cardiff's University's Work Experience Team. With a degree in Human Geography and a deep passion for sustainability and fashion, this internship felt like an excellent fit for me.
My journey centred around organizing a remarkable sustainable fashion swap shop event in the heart of Cardiff city centre, at St David's shopping centre.  It took place on 28th September 2023 during Freshers Week. It also happened to be Sustainable Fashion Week so it felt like the perfect time! This venture allowed me to connect my academic background with my personal interests, resulting in a profoundly fulfilling experience.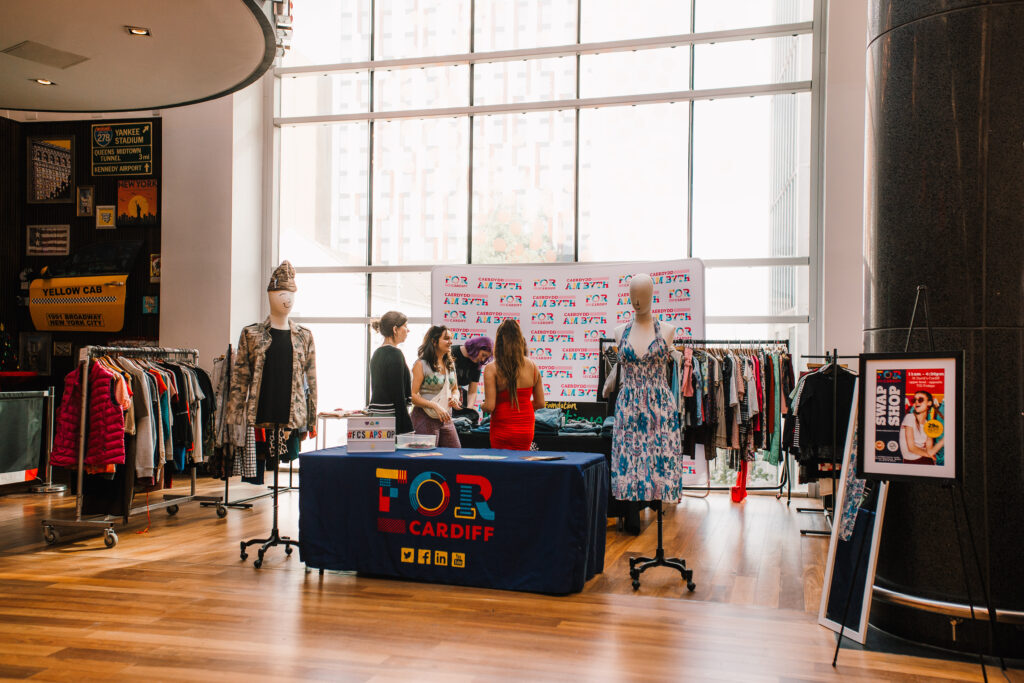 The planning and execution of the event required the orchestration of multiple logistical elements. My role was exceptionally diverse and fast-paced, encompassing responsibilities that ranged from securing event logistics to nurturing partnerships with a diverse array of businesses, all while spearheading event promotion and social media marketing efforts. I found the evolving nature of the role to be highly enjoyable, and it substantially enhanced my confidence and corporate skill set.
One of the standout features of this event was its collaboration with Ethical Boutique, an organisation that actively supports The SAFE Foundation. The SAFE Foundation engages in a multitude of projects both in the UK and overseas, all aimed at building a fairer, brighter, and more peaceful future for our world. Those unable to donate clothing had the option to contribute to the SAFE Foundation.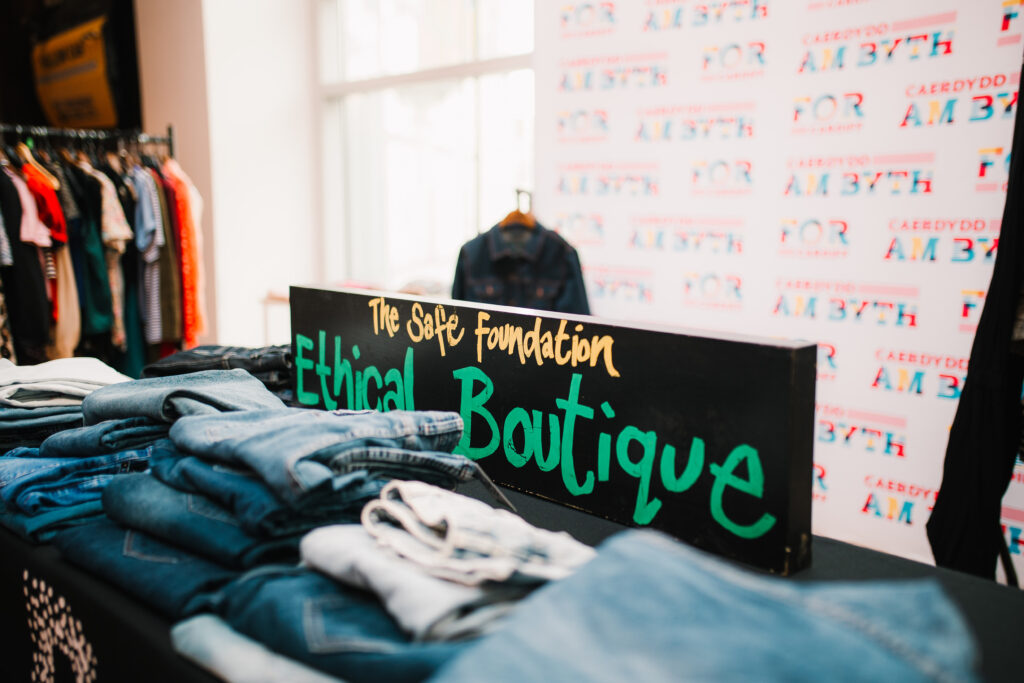 The event itself was a resounding success. With a change of season, many individuals came to give their clothes a new lease on life. Thanks to the overwhelming generosity of Rokit Cardiff, Ethical Boutique, and the FOR Cardiff team, our clothing rails were brimming with options even before the first swap had taken place.
Staff from Ethical Boutique and Rokit Vintage as well as three volunteers assisted customers to swap their clothing and accessories. Each item was swapped for 1 token which they could use to 'purchase' an item from the rails. We also offered an additional tokens for high cost items like winter coats and designer labels.
I was keen to make this event as sustainable as possible. Rails, tables and mannequins were borrowed from St David's and the backdrop and signs were from FOR Cardiff. Stock left over from the Swap Shop was donated to the Ethical Boutique and the fashion department at Cardiff and Vale College so that students can practice upcycling clothing. They are planning to do a photo shoot with the upcycled fashion which is such an exciting way to repurpose second hand clothing!
Adding to the event's vibrancy, Wagamama joined us on the day, offering exciting prizes and refreshing fruit juices. Collaborating with a major restaurant chain that shares our passion for sustainability and environmental initiatives was heartening.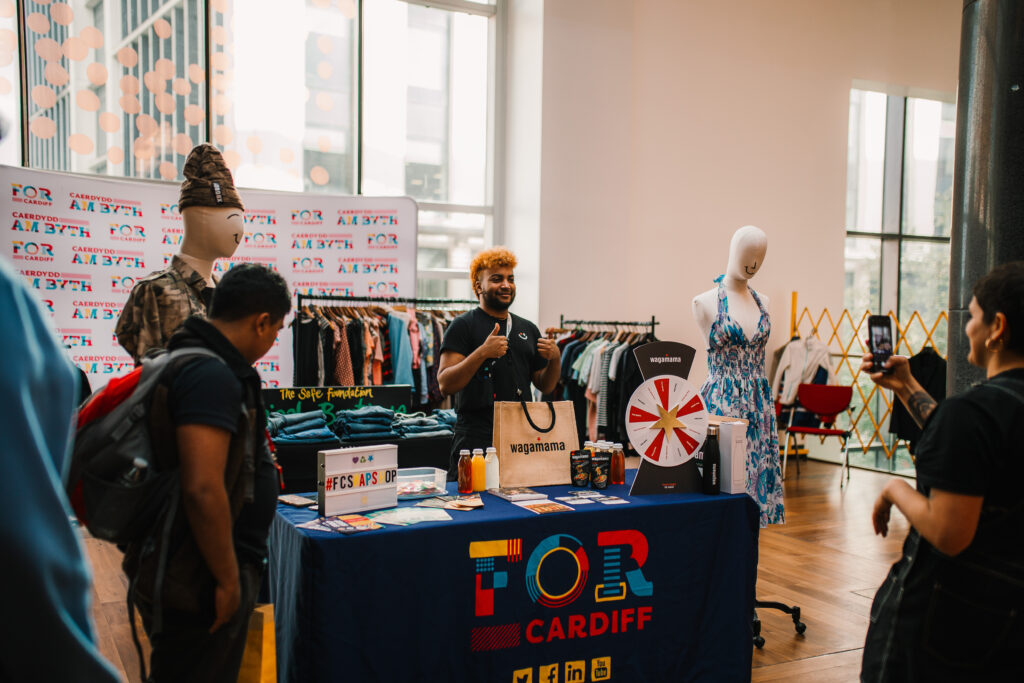 The primary aim of our event was to educate and raise awareness about the importance of sustainable fashion, making it accessible to everyone. Countless attendees expressed their eagerness for future events, and even businesses approached me, keen to host their sustainable fashion events.
This surge in interest underscores the growing demand for sustainable fashion initiatives, and we are committed to organizing more events soon. It's a testament to the fact that you don't need a large-scale event to participate sustainably; I strongly encourage swapping clothes with friends and family as a means to declutter your wardrobe without burdening the environment.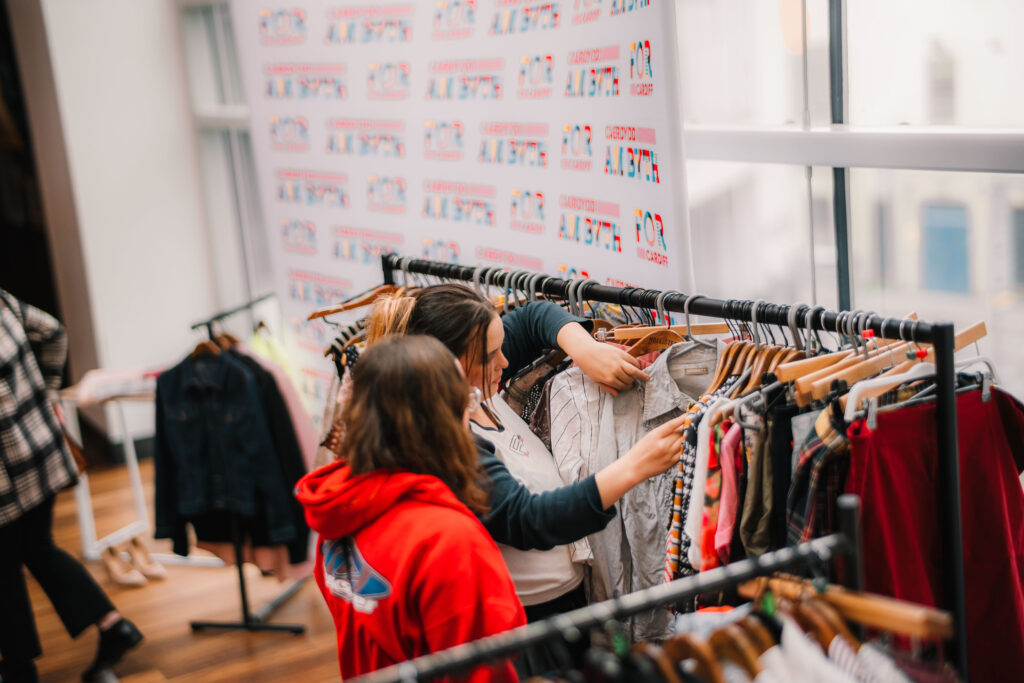 This internship has been a profound learning experience that has fueled my passion for contributing to sustainable development. My journey with FOR Cardiff marks the initial stride toward realizing this goal.
I am grateful to the entire FOR Cardiff team for their unwavering support and invaluable guidance. Special thank you to FOR Cardiff's Projects Manager, Nia, whose mentorship and leadership have been instrumental in making this internship an unforgettable experience.
In closing, I am excited to continue my journey in the realm of sustainability, knowing that every step counts toward building a brighter, more sustainable future for us all.
Please click here to find out more about the FOR Cardiff's intership scheme or email emily@forcardiff.com to discuss.