Cardiff's unique 'City of Arcades' celebrations return this October half-term – with a whole week of FREE family friendly activities.
Between Saturday 29 October and Friday 4 November, Cardiff – the City of Arcades – will come alive with special performances, exclusive offers, walking tours, and family activities.
This October half-term, Cardiff's celebration of the iconic arcades returns to in-person events for the first time since 2019, with a full week of events, experiences, exclusive offers, and celebrations across the city centre.
During the week, there will be a packed line-up of free events and performances for all the family to enjoy – including, a city-wide animal art trail, that will bring local author of Jack Skivens' Night of the Animal Wall book and Cardiff Castle's famous animal wall to life.

Created in collaboration with sculptor Daniel J Lane, families will be invited to go on an adventure across Cardiff to find the animals who've escaped from the pages of Jack Skivens' tale.
Illustrator and author, Jack Skivens, who will also be hosting a series of children's book readings and workshops during City of Arcades week, says:
"I always loved the animal wall; when I was a kid, I used to imagine the animals coming to life as I passed by. Now, as a father, watching my children experience it – and seeing the world through their eyes – inspired me to tell the story.

"I want the art trail to add a bit of magic to the every day, and encourage families to get out and enjoy the city together. The book readings will be a great chance to tell stories, alongside other local artists, and get hands-on at the workshops, which I hope will inspire children to craft their own stories."
Cardiff has become renowned for its seven Victorian and Edwardian arcades, which house over 100 independent cafes, bars, and shops right in the heart of the city. From long-standing businesses to new ventures, the city has never been a more exciting place to visit.
To tell this intergenerational story, a city-center-wide photography journey will be in place throughout the week, celebrating the capital's rich history and stories of the people who have owned – and loved – Cardiff's historic businesses.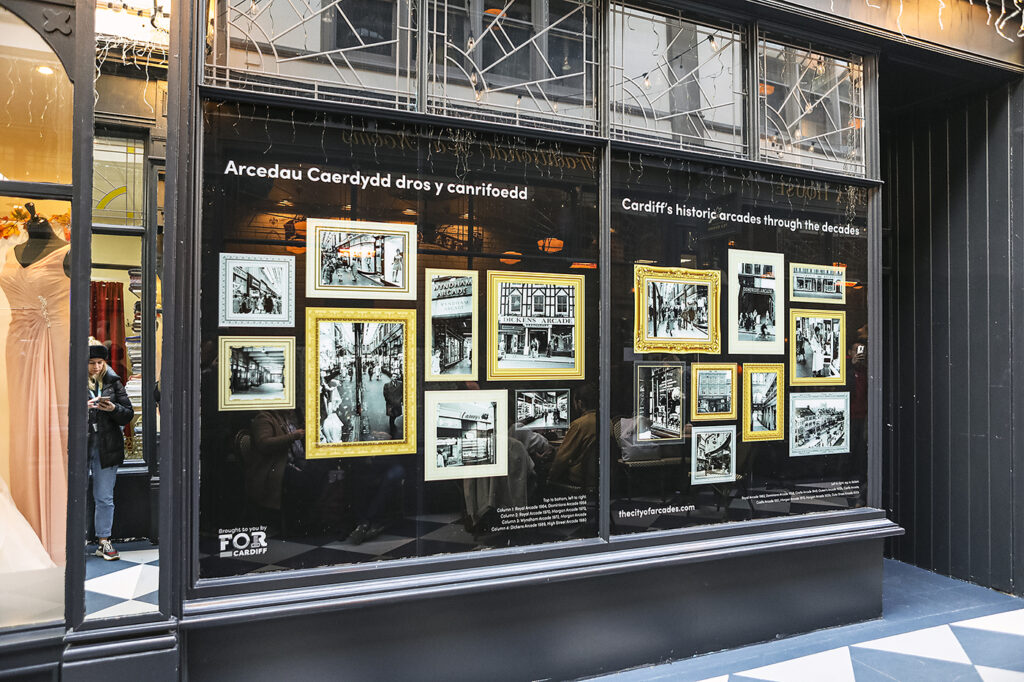 Michael Chappell-Oates, the General Manager at Hotel Indigo, says:
"Dominions Arcade, including Hotel Indigo, Marco Pierre White Steakhouse and BUTE & Co Coffee House are delighted to participate in City of Arcades Week 2022. Our neighbourhood-focused boutique hotel and coffee house showcase the very best of Made in Wales and local neighbourhood experiences.

"We're proud to support City of Arcades Week with offers and discounts; we are excited to also play host to an Animal Sculpture and trial route located within Dominions Arcade. We hope to welcome many guests throughout the week to experience the hidden gems of Dominions Arcade."
This year's City of Arcades Week will launch with a City of Arcades Day celebration, taking place in person for the first time since 2019.
Following the success of the inaugural event – which attracted over 200,000 visitors and generated a 60 percent boost in sales for some retailers – businesses in the arcades hope this year's celebration will be bigger than ever.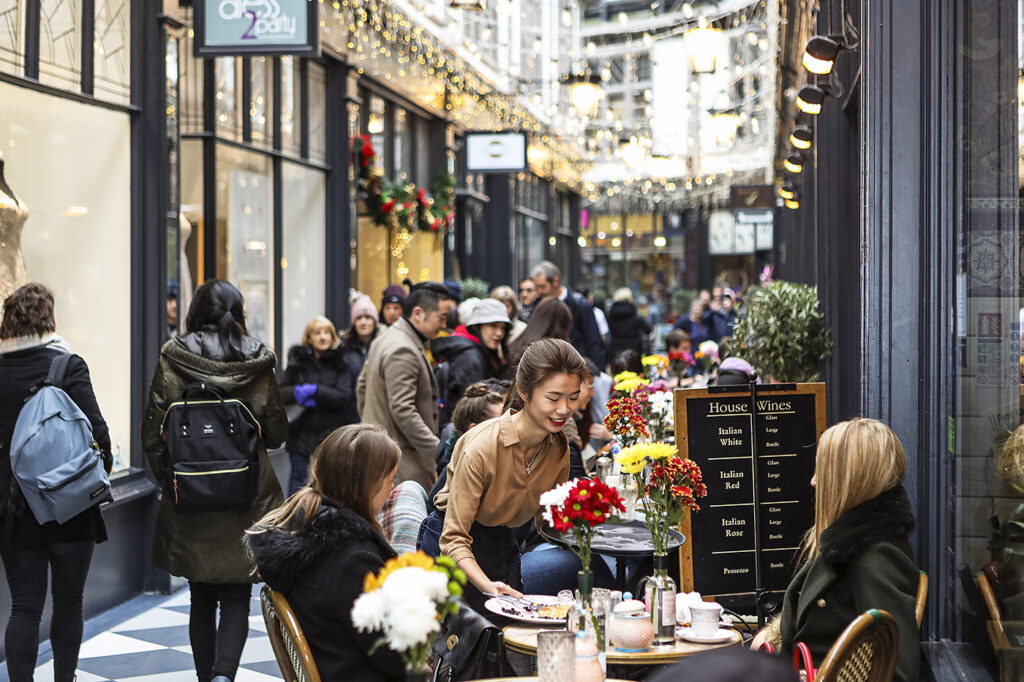 Carolyn Brownell, Associate Director at FOR Cardiff, says,
"Cardiff is known locally, nationally and internationally as the City of Arcades. Post-pandemic, we want to bring residents, employees, and visitors back into the heart of the city to celebrate what makes our city great, through art and culture.

"We want to continue to build Cardiff's national reputation as a unique destination for a high-quality independent retail experience alongside the bigger national stores and popular attractions."
Rory Fleming, Centre Manager of the Morgan Quarter, says,
"It's great to see the City of Arcades celebrations returning to full scale. In 2019, we saw a six per cent increase in footfall across Royal and Morgan arcades – this was particularly impressive as the same Saturday in 2018 was a rugby international fixture.

"This year, we're looking forward to welcoming thousands of visitors back to explore the amazing businesses housed in the arcades."
Visit www.thecityofarcades.com to find out more.