Experience the magic of Christmas and make new festive memoires by visiting our light installations in Cardiff city centre. All three installations will be open until early January and are free to enjoy*.
Light Maze, St John's Gardens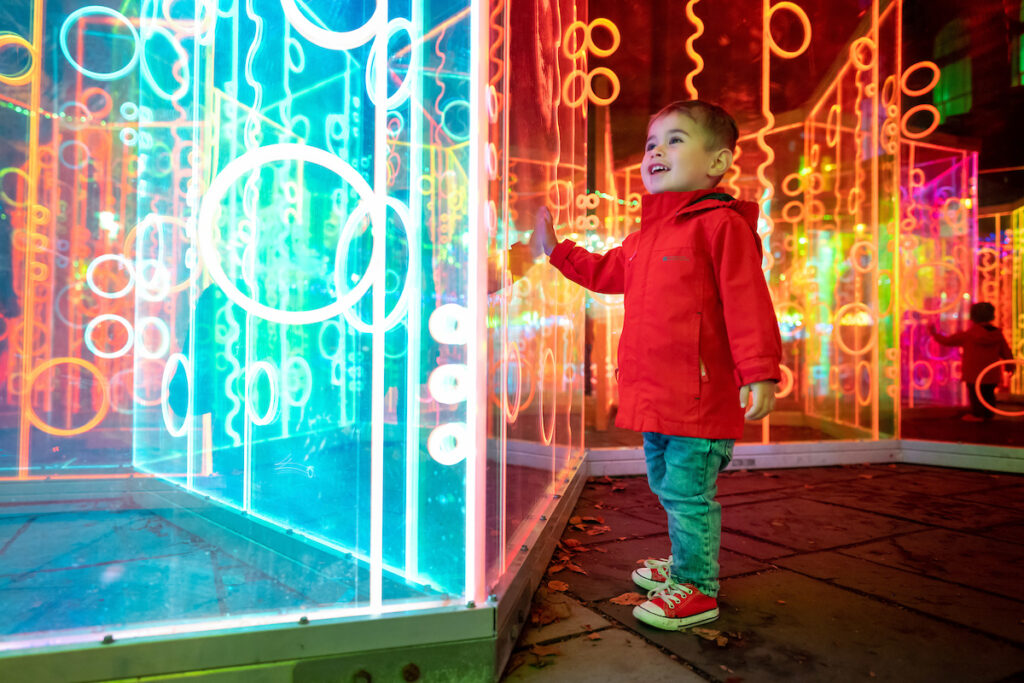 The interactive rainbow light maze can be found in the grounds of St John's Church, opposite Cardiff's famous indoor market and right beside Cardiff's Christmas food markets.
St John's Gardens are open each day from 8am to 9pm and the installation can be enjoyed day or night due to dichroic lacquered walls that react to daylight and illuminate at night.
The Light Maze, designed by international designer Ben Busche of Brut Deluxe, has never been seen before in Wales.
Evening Christmas Projection Show, St John's Gardens
Each evening from 4pm-9pm, a Christmas Projection Show is displayed on the walls of The Old Library building on Working Street.
The Projection Show tells Christmas stories showing Santa in his sleigh, reindeer and robins; accompanied by audio and music.
It's best viewed from inside St John's Gardens so you can experience the Light Maze and Projection Show all in one evening.
Interactive Pixel Tree, Central Square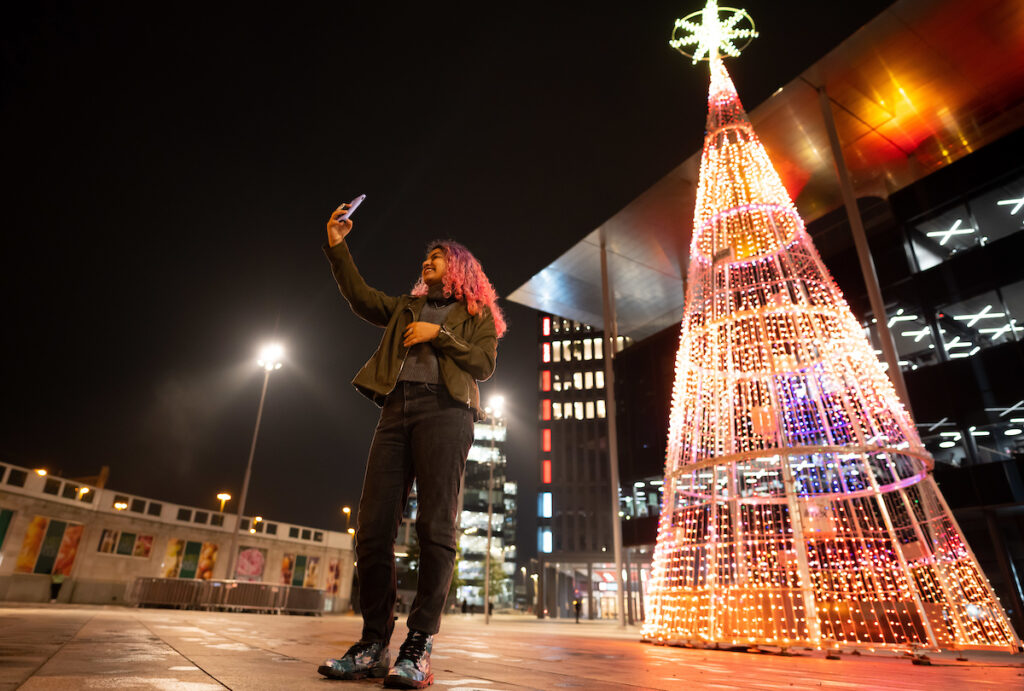 In Central Square, opposite Cardiff Central Station, you will see a 12-metre-high conical Pixel Tree.
The illuminated Pixel Tree displays a vibrant shifting show of colour each evening after dark. It's also open at the bottom so you can walk-through for a full immersive experience.
*St John's Gardens Christmas Closure
St John's Gardens will close on several dates over Christmas and New Year, meaning that there will be no access to the Light Maze and Christmas Projection Show on those dates. Please see the Christmas opening hours below:
Christmas Eve (24th Dec) – open 9am-9pm
Christmas Day (25th Dec) – closed
Boxing Day (26th Dec) – closed
27th January – open 9am-9pm
28th January – open 9am-9pm
29th January – open 9am-9pm
30th January – open 9am-9pm
New Year's Eve (31st Dec) – open 9am-9pm
New Year's Day (1st Jan) – closed
2nd January – open 9am-9pm
3rd January – open 9am-9pm
4th January – open 9am-9pm
5th January – open 9am-9pm