This St. David's Day, FOR Cardiff will be showcasing Cardiff's young creators in a digital art exhibition across our social media channels.
We've commissioned 10 local creators aged 18-25 to tell a story of Cardiff through contemporary dance, song, illustration, textiles and more.
From 9am to 7pm on March 1st, an artist's creative concept will be revealed each hour on our social media channels along with the Cardiff story behind their piece.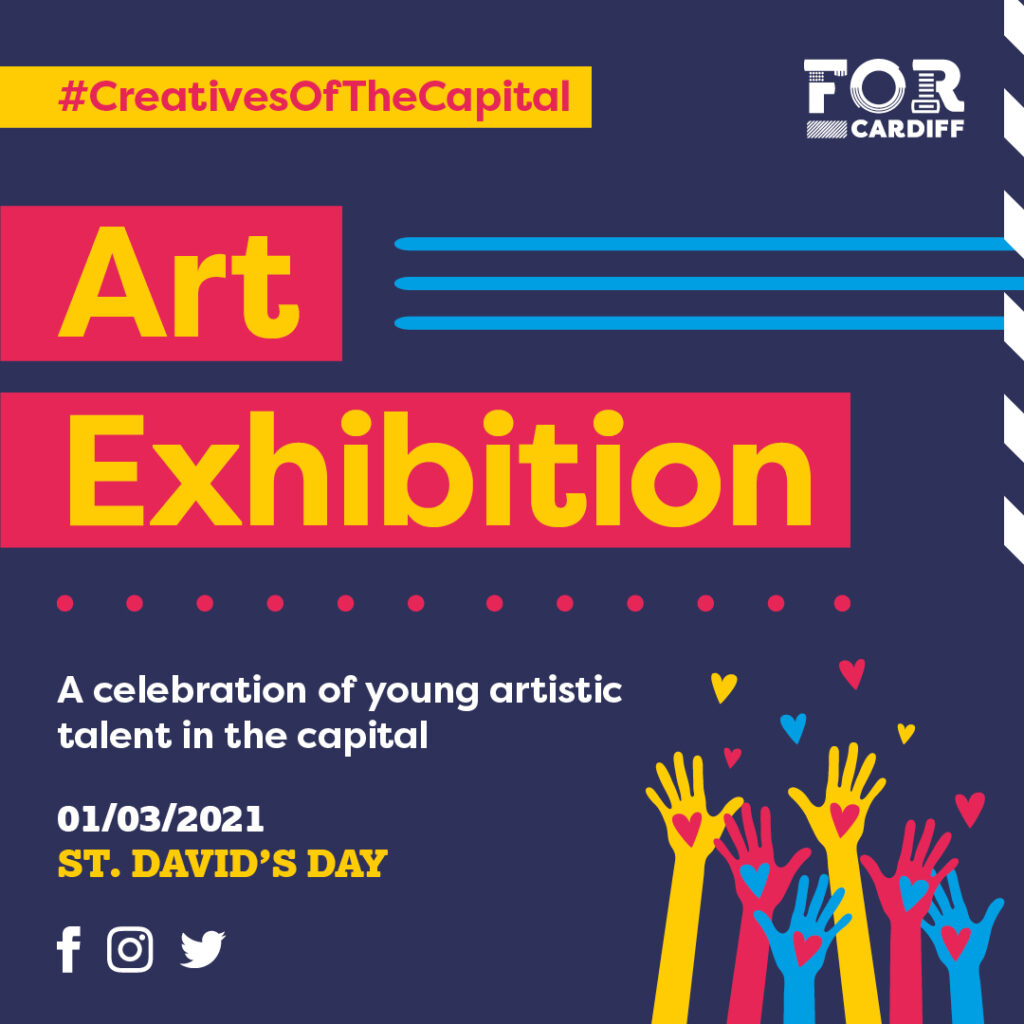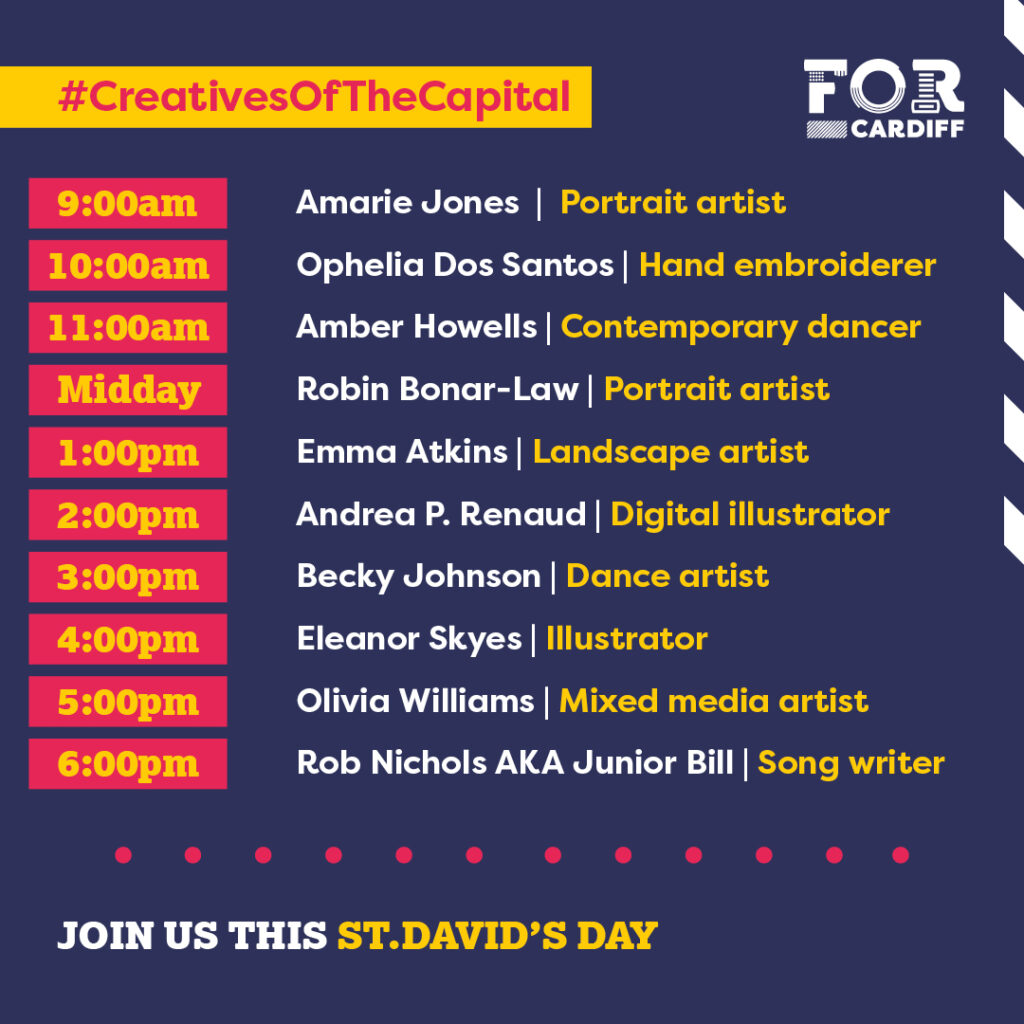 Join us in celebrating creatives of the capital on Wales' 'Welshest' Day.
Follow FOR Cardiff on:
Visit our Facebook event page.
---
Dathlu Pobl Greadigol y Brifddinas – Arddangosfa Gelf Dydd Gŵyl Dewi
Ar Ddydd Gŵyl Dewi eleni, bydd FOR Cardiff yn arddangos gwaith pobl ifanc creadigol Caerdydd mewn arddangosfa ddigidol ar ein sianeli cyfryngau cymdeithasol.
Rydym ni wedi comisiynu 10 o bobl ifanc creadigol 18-25 mlwydd oed i adrodd hanes Caerdydd trwy gyfrwng dawns creadigol, canu, darlunio, tecstiliau a mwy.
Rhwng 9am a 7pm ar Fawrth 1af, bydd cysyniad creadigol artist yn cael ei ddatgelu bob awr ar ein sianeli cyfryngau cymdeithasol ynghyd â stori Caerdydd y tu ôl i'w darn.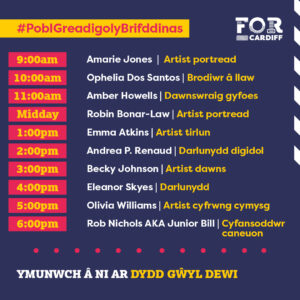 Ymunwch â ni i ddathlu Caerdydd ar Ddiwrnod Nawddsant Cymru.
Dilynwch FOR Caerdydd: