FOR Cardiff is delighted to announce the launch of two new City of Arcades walking tours. Teaming up with experienced tour operators Loving Welsh Food and Fogo's Free Tours, the initiative aims to celebrate the iconic status of Cardiff as the "City of Arcades".
Tours will run throughout the summer, and all tickets can be secured in advance via the hosts' individual websites.
Home to an extraordinary collection of seven Victorian and Edwardian arcades housing an eclectic mix of independent businesses and renowned brands, the arcades are often revered as the crown jewel of Cardiff. These arcades boast a treasure trove of tales, architectural wonders, and gastronomic experiences.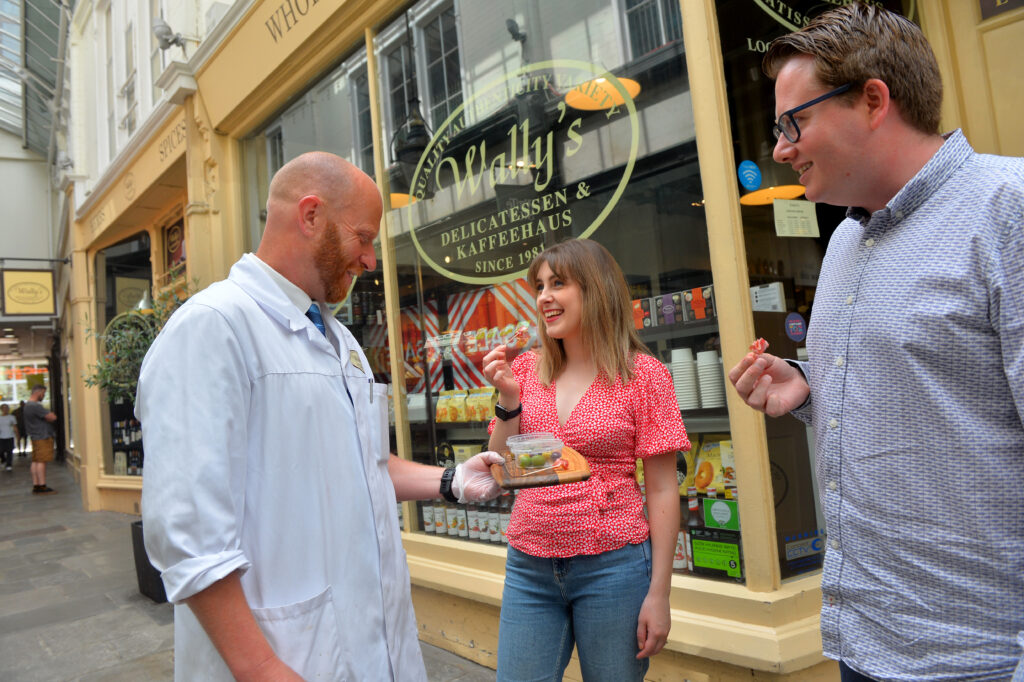 Carolyn Brownell, Chief Executive (Interim) of FOR Cardiff said:
"We are delighted to support the launch of two new Cardiff walking tours designed to showcase the city's remarkable history and vibrant food scene. Building on Cardiff's identity as The City of Arcades, we hope these new tours will attract visitors and boost local business."
Launching on 1st July, The City of Arcades Historical Walking Tour led by Fogo's Free Tours will take visitors on a captivating 2-hour journey through the seven arcades and Cardiff's indoor market.
Winner of the Visit Wales Best Told Story Award 2023, tour guide Eugene will share facts, stories, and pictures of the arcades from the Victorian era to the present day. Topics covered include the Bute family, the David Morgan Department Store and the dark history of Cardiff Market.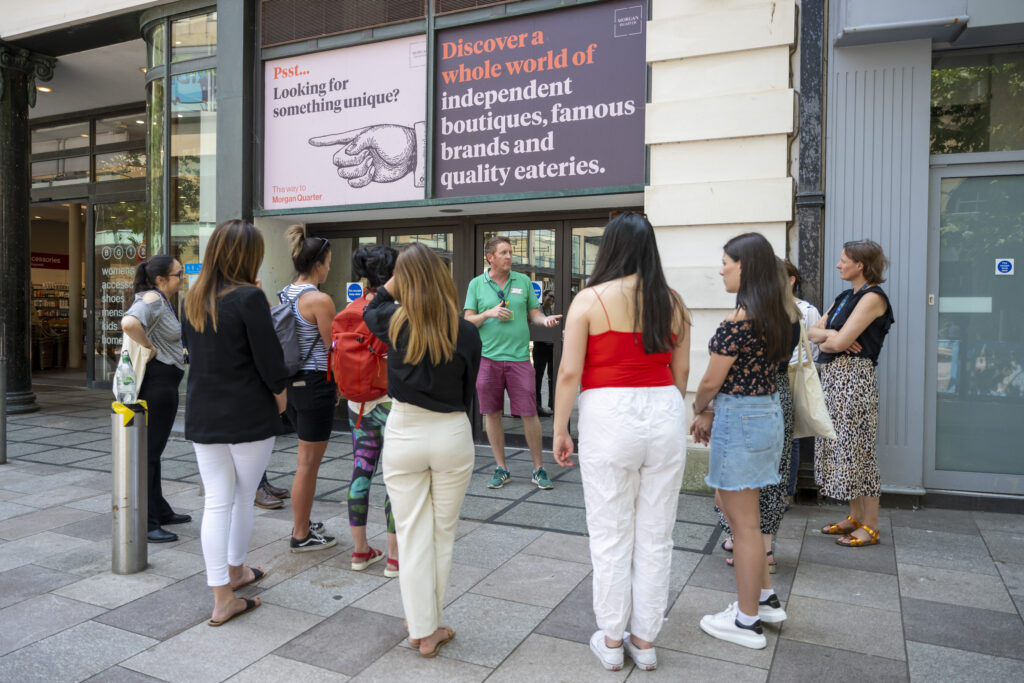 Eugene Fogarty, owner of Fogo's Free Tours said:
"It has been fascinating to discover the hidden history of the arcades from The Bear Shop to Cardiff's lost arcades. I hope this tour will encourage more people to appreciate the importance of these historic landmarks."
The City of Arcades Tasting Tour is Loving Welsh Food's newest, 4.5 hour long, guided walking tour that will take visitors on a leisurely stroll around the city centre, passing through the historic arcades and by iconic landmarks. Each tour costs £72.50 per person.
A friendly guide will introduce participants to the best local and international cuisine at independent cafes and restaurants including Bar 44, Waterloo Tea, and Nighthawks. With a mix of cuisine and culture, you'll learn about the people behind the food while savouring the sights and flavours of the Welsh capital.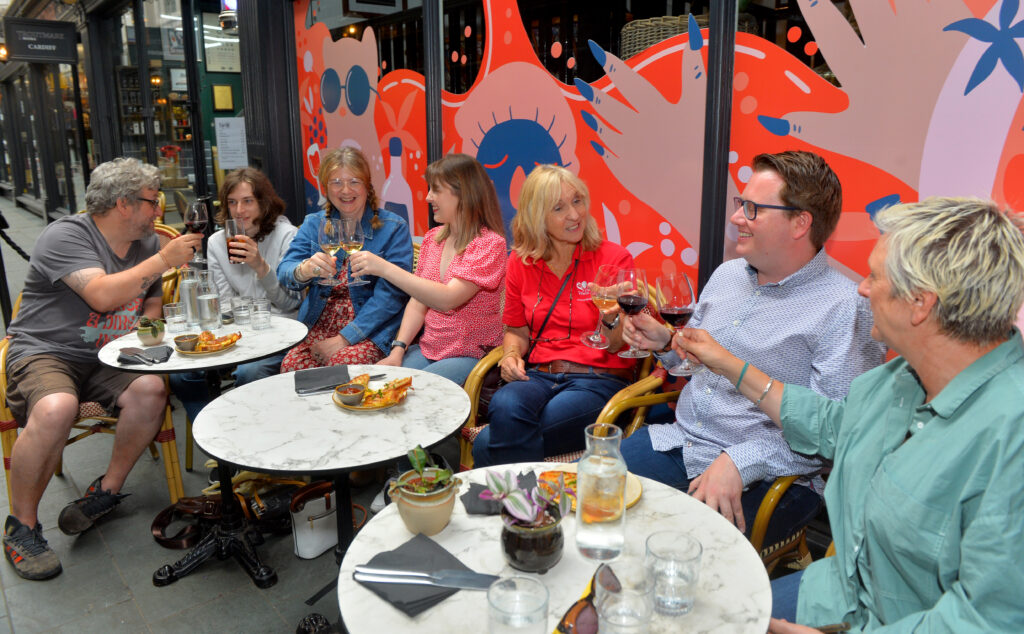 Sian Roberts, owner of Loving Welsh Food said:
"The City of Arcades Tasting Tour is more than a food & drink tasting – it's a culinary tour with stories, trivia and facts that give visitors a true taste of Cardiff. Thanks to funding from FOR Cardiff, more people will get to discover Cardiff's beautiful arcades."
For those interested in extending their stay in Cardiff, Parador 44, Park Plaza and Hotel Indigo Cardiff are offering exclusive discounts to anyone booked onto a City of Arcades walking tour. Subject to availability. More information can be found here.
Whether you're a food enthusiast, history buff, or simply curious about Cardiff, the City of Arcades walking tours promise to offer an unforgettable experience.
Find out more https://thecityofarcades.com/city-of-arcades-walking-tours/