The 20ft bowling pin was displayed outside their new Queen Street venue to mark the fact that Roxy Lanes is coming to Cardiff.
Ahead of the official launch of Roxy Lanes Cardiff on 14th April, a giant 20ft bowling pin was displayed outside the home of their new venue on Queen Street.
The bowling pin, with Cardiff Castle visible behind it, was showcased in Cardiff city centre to mark the upcoming opening of the latest Roxy Leisure venue, which will be the brand's first Welsh location to date.
Alongside the inflatable bowling pin, Roxy Leisure also took to the streets of Cardiff City Centre with TikToker Laura Orgill, who has nearly 900K followers, to interview members of the public for their social media channels.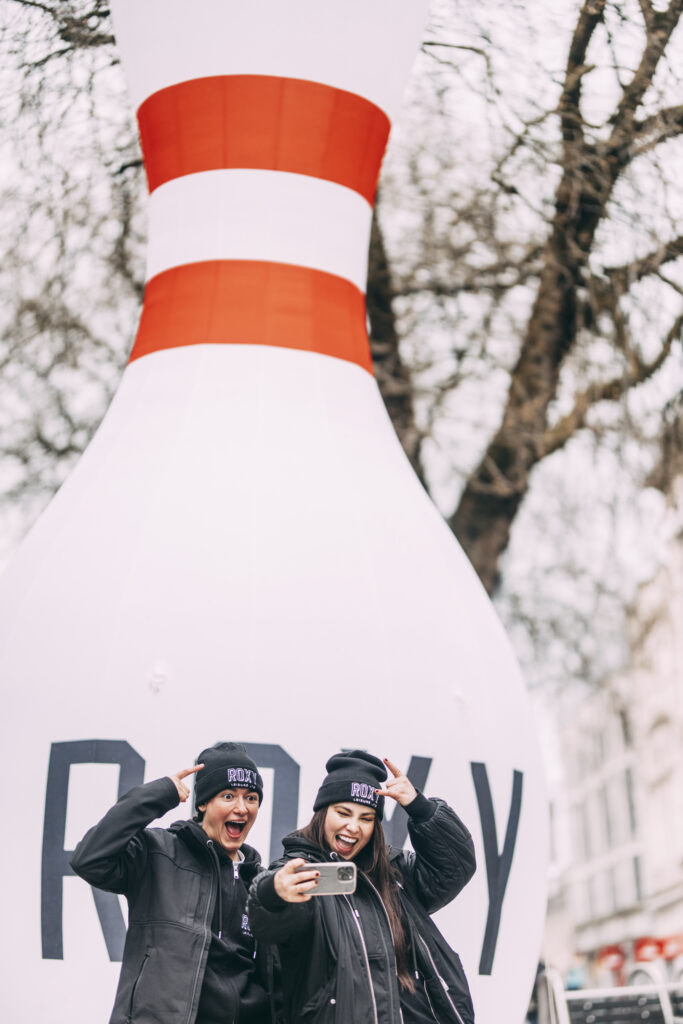 Roxy Lanes Cardiff will be housed within a 20,000 square ft venue on Queenswest, Queen Street. The venue will feature an exciting range of activities including ten-pin bowling, ping pong, duckpin bowling, American pool, batting cages, karaoke, basketball, beer pong, bank shot shuffleboard, and shuffleboard.
Cardiff is the 14th  site for the Roxy Leisure group following their most recent launches in Edinburgh, Bristol, Birmingham, Nottingham, Manchester, Liverpool, Leeds & Sheffield.
Roxy Leisure's, Commercial Manager, Joel Mitchell, said,
"We're really looking forward to bringing the Roxy concept to the city of Cardiff, and what better way to celebrate than with a gigantic bowling pin and one of Cardiff's most loved TikTokers, Laura Orgill? We've already received a warm welcome from the locals, we can't wait to open the doors on 14th April!"
 Roxy Lanes Cardiff will open to the public on 14th April, and bookings are now open via the website: https://roxyleisure.co.uk/location/cardiff-the-friary/