Following two years of lockdowns and restrictions, Cardiff city centre has a spring in its step this St David's Day.
To welcome the return of the annual parade on March 1st, FOR Cardiff is giving away 500 packets of wildflower seeds to spread joy in the capital.
And the business improvement district (BID) has also commissioned an artificial daffodil arch in St John's Gardens which will be in place from the 25th of February until the 3rd March.
Designed by Blooming Belles – who are known for their work at Rhossili Sunflowers, Mumbles Pier and Gower Fresh Christmas Trees – the silk flower arch will create the perfect backdrop for a St David's Day selfie, or snap during the build-up to the Wales v England match this weekend – and is free to enjoy between the hours of 10am – 4pm.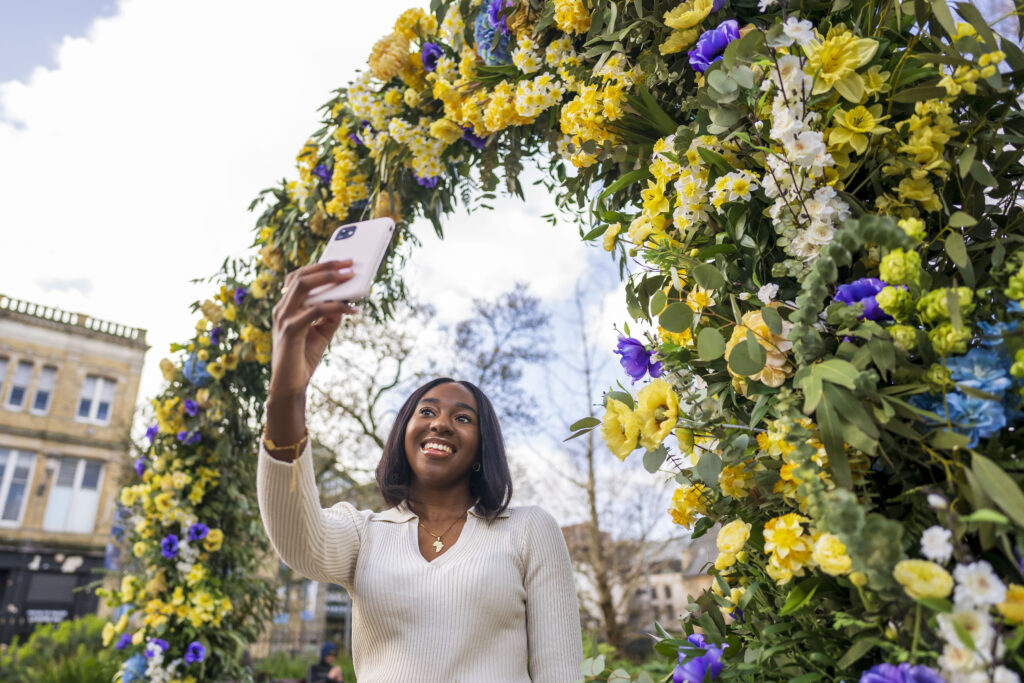 Carolyn Brownell, Associate Director of FOR Cardiff said:
"Not only is the flower arch a beautiful piece of art – we were keen to create a moment of celebration that people will look back on in years to come.

"Spring is a time of hope and looking forward to the future and we wanted to bring the message of Saint David into the heart of the city centre, encouraging passers-by to be more joyful."
To remind people of the patron saint of Wales' famous last words to 'Be joyful, keep the faith and do the little things you've heard and seen me do', visitors to Cardiff will be able to pick up a free packet of wildflower seeds from St John's Gardens between 12pm and 2pm on St David's Day.
Carolyn added:
"The purpose of the seed giveaway is to encourage people to spread joy in areas that need a little more cheer.

"That could be somewhere you pass on your way home from the parade, a little further afield, or even at home in the garden, we're looking forward to seeing where the flowers end up."