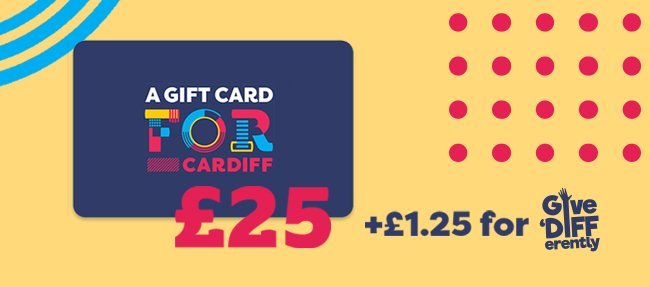 Earlier in 2018 FOR Cardiff launched the Give DIFFerently scheme with help to raise funds for organisations which are working to alleviate homelessness in Cardiff. The fund has already awarded thousands of pounds worth of grants in the local area.
This December we're providing the opportunity for generous Cardiffians to support the cause again, this time whilst getting their Christmas shopping sorted. Up until the end of the month every time A Gift Card FOR Cardiff is purchased directly from www.cardiffgiftcard.com FOR Cardiff will donate 5% of its value to Give DIFFerently so 50p for a £10 gift card, £1.25 for a £25 gift card, £5 for a £100 gift card and so on.
You can also tap to donate on The Hayes once again, visit the GingerbreadMun house outside Cardiff Central Library to make a direct donation to Give DIFFerently.
Order your gift card by 3pm on weekdays for next day delivery.