On Monday, October 30th, the Welsh Government is taking a significant step towards a greener future by launching Phase 1 of The Environmental Protection (Single-use Plastic Products) (Wales) Act 2023. This ground-breaking law is designed to reduce the use of single-use plastic products in Wales.
The ban will be rolled out in stages, giving businesses the opportunity to make a smooth transition, use up your existing stock, and explore sustainable alternatives. We're here to help your business navigate this shift towards a more sustainable future, and have put together this blog post to guide you through the change.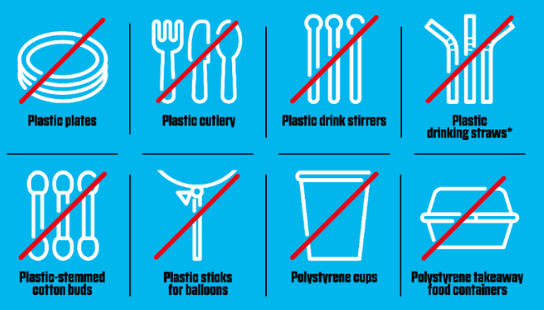 Who does the ban apply to?
Before we dive into the specifics, its important to know who is impacted by this new law. The ban applies to the supply of single-use plastic products to customers in Wales, and applies to all businesses and organisations. Here's the breakdown:
Hospitality and Retail Businesses: This category encompasses cafés, bars, restaurants, hotels, takeaways, supermarkets, online stores, market traders, online sellers, food stall operators, cinemas and festivals.
Organizations and Not-for-Profits: Schools, charities, government bodies, community services, and sports clubs are also affected.
Get to know the ban
Let's get to know the ban so that you know exactly what will be required of your business and when.
As mentioned, Phase 1 comes into force on the 30th October. This first phase includes the banning of:
Single-use plastic plates – this includes paper plates with a laminated plastic surface
Single-use plastic cutlery – for example forks, spoons, knives
Single-use plastic drinks stirrers
Cups made of expanded or foamed extruded polystyrene.
Takeaway food containers made of expanded or foamed extruded polystyrene
Single-use plastic balloon sticks
Single-use plastic-stemmed Cotton buds
Single-use plastic drinking straws – with exemptions so people who need them to eat and drink safely and independently can continue to have them
Phase 2 of the ban will come into force in Spring 2026 and will include:
Carrier bags – with exemptions including carrier bags for raw fish, meat or poultry and unpackaged food
Polystyrene lids for cups and takeaway food containers
Oxo-degradable plastic products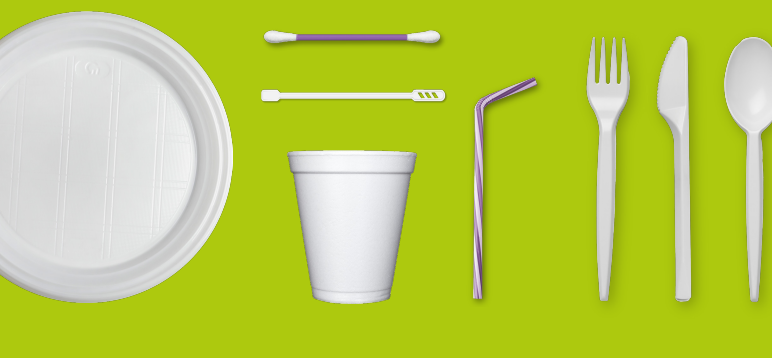 Take a look at the Welsh Government Communications Media Toolkit for more helpful information around the ban and recycling.
Post-October 30th: what you need to do
Stop Providing Banned Single-Use Plastic Products: No more serving or selling these items to your customers. This is your cue to make the switch to eco-friendly alternatives.
Inform Your Staff: Share the news with your team. Make sure everyone is on board with the changes and understands the importance of the ban.
If you find yourself with leftover banned products after the ban takes effect, consider reaching out to your suppliers, local council, or trade association for guidance on recycling or responsible disposal.
There are plenty of alternatives to single-use plastics readily available in the market. Take a look at the Welsh Government's Draft Guidance for more details on alternatives. There is also an easy read version for your convenience.
Take our survey
We want to hear from you. Please take a moment to complete our brief survey and let us know how your business has geared up for the single-use plastic ban. Your experiences will help us to highlight best practices and inspire others.
FOR Cardiff Sustainability Hub
Interested in reading more like this?
The FOR Cardiff Sustainability Hub provides our member businesses with a quick and easy way to access sustainability resources and share best practice. With regular posts containing useful resources and opportunities the hub aims to give businesses the guidance and support to become more sustainable.
Businesses can also share best practice or advertise unwanted office furniture/equipment by submitting their own posts to the hub.
The hub is located within the members area of the FOR Cardiff website so users will need to work for a FOR Cardiff member business and sign-up on this page.