The Mental Health Foundation's theme for Mental Health Awareness Week 2023 is anxiety.
FOR Cardiff would like to highlight some of our projects that contribute to the safety and wellbeing of the people of Cardiff. By increasing awareness of these projects, we hope to help people who may be struggling with anxiety.
Safe Places
FOR Cardiff work in partnership with businesses across the city to transform them into Safe Places. Safe Places are designed to help people who may be anxious, scared or at risk while they are out and about in Cardiff.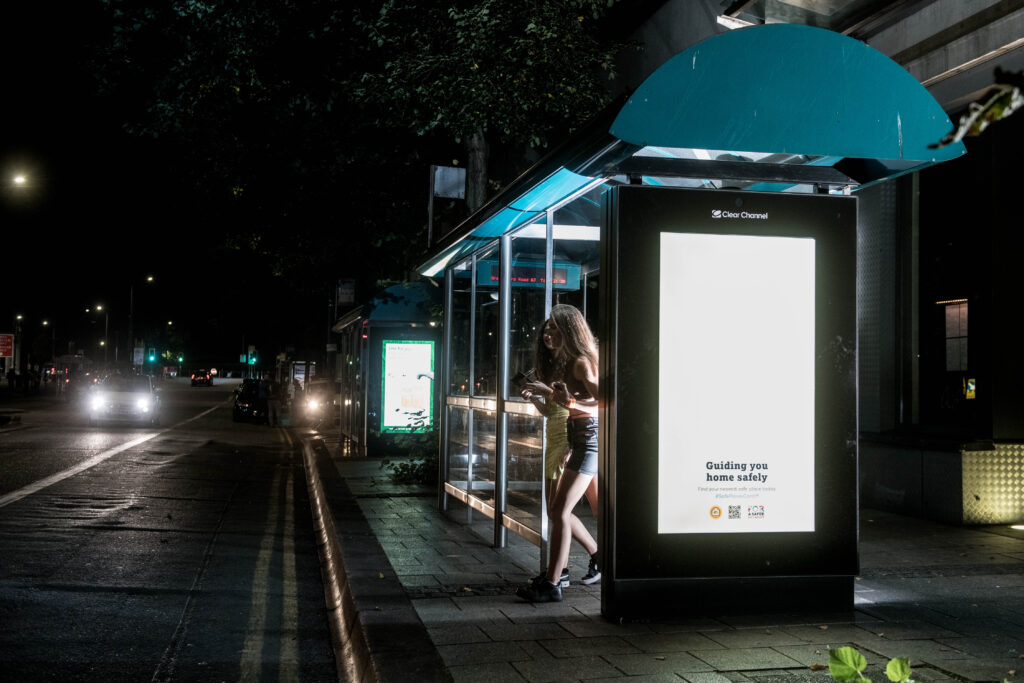 Whether it's just to have a conversation, to call a friend, ask someone to call a cab, or even dial 999, these are places where a friendly face is guaranteed, and support will always be provided.
View the full list of Safe Places in Cardiff and download the Safe Places app here.
Happy to Chat Bench, St John's Gardens
FOR Cardiff installed the Happy to Chat Bench for Mental Health Awareness week 2022, when the theme was loneliness – its effect on our mental health and how we can all play a part in reducing loneliness in our communities.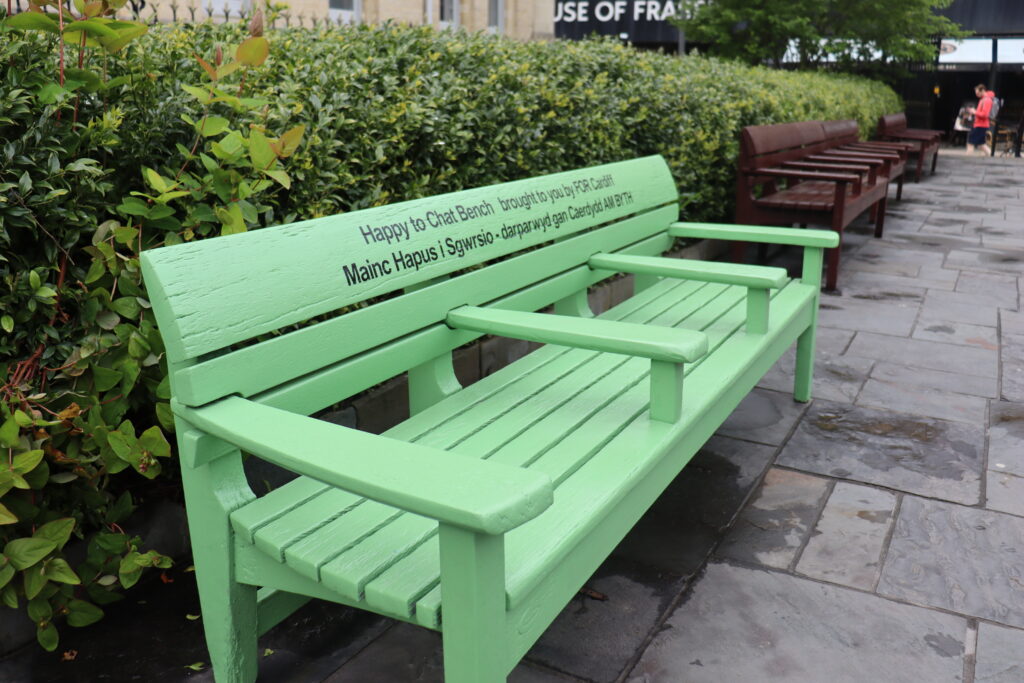 Studies have found that, if we don't feel socially supported, we become more at risk of anxiety and stress. The bench encourages the public to connect with one another, reducing feelings of loneliness and isolation, and offers a place for them to enjoy the beautiful setting of St John's Gardens.
St John's, revamped by FOR Cardiff in 2018, is an oasis within the city centre that allows people to take time out of their day to enjoy nature. Taking time out in nature can help us to feel more relaxed, reducing anxiety, and improving our overall quality of life.
FOR Cardiff is passionate about increasing green spaces within the city and, over the next few years, will be considering further ideas to achieve a greener Cardiff.
Street Audits and The Cleansing Team
To improve the outdoor environment in Cardiff, our Projects Manager, Nia Wood-Gaiger, regularly carries out Street Audits throughout the city, highlighting areas that require cleansing.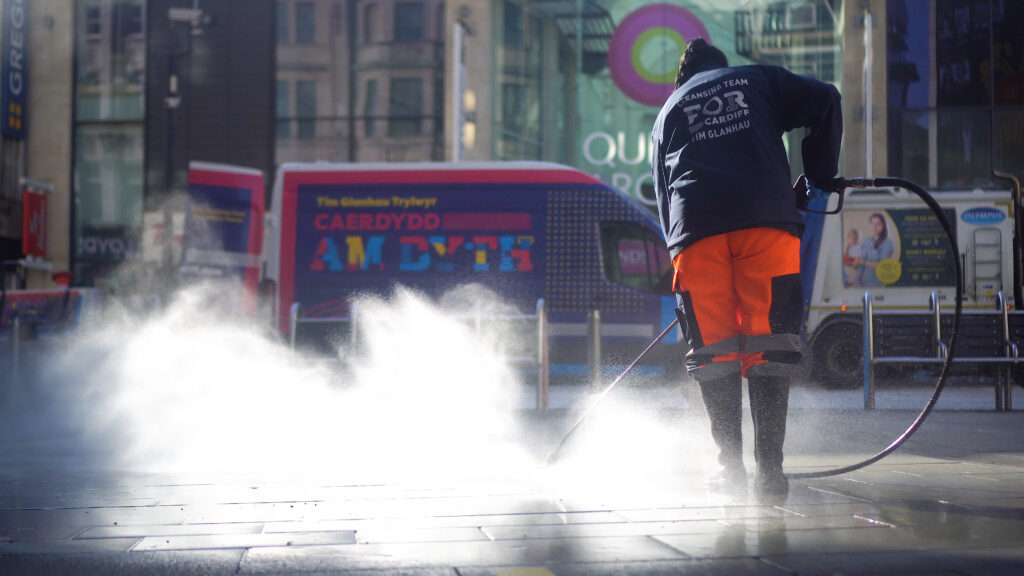 Our cleansing team then get to work jet washing and removing gum and graffiti to enhance the overall appearance of the city.
Not only does maintaining the cleanliness of our city create a safe environment, it also facilitates mental and physical growth and wellbeing. A clean Cardiff is a happy Cardiff.
Take a look at the results of our recent Street Audit of Park Place.
Support for Businesses
Mental Health Awareness Week is a great time to consider how you are looking after your own and your staff's mental health, and learn how you can best support this.
This Wellness Action Guide from mental health charity Mind, is a fantastic way for employees to work with managers to ensure their mental health is best supported at work.