Since February 2023, FOR Cardiff have undertaken 7 street audits across Cardiff city centre to enhance the look and feel of our environment. With over half of our scheduled street audits now complete, we thought it would be a great time to reflect on the improvements made over the past few months.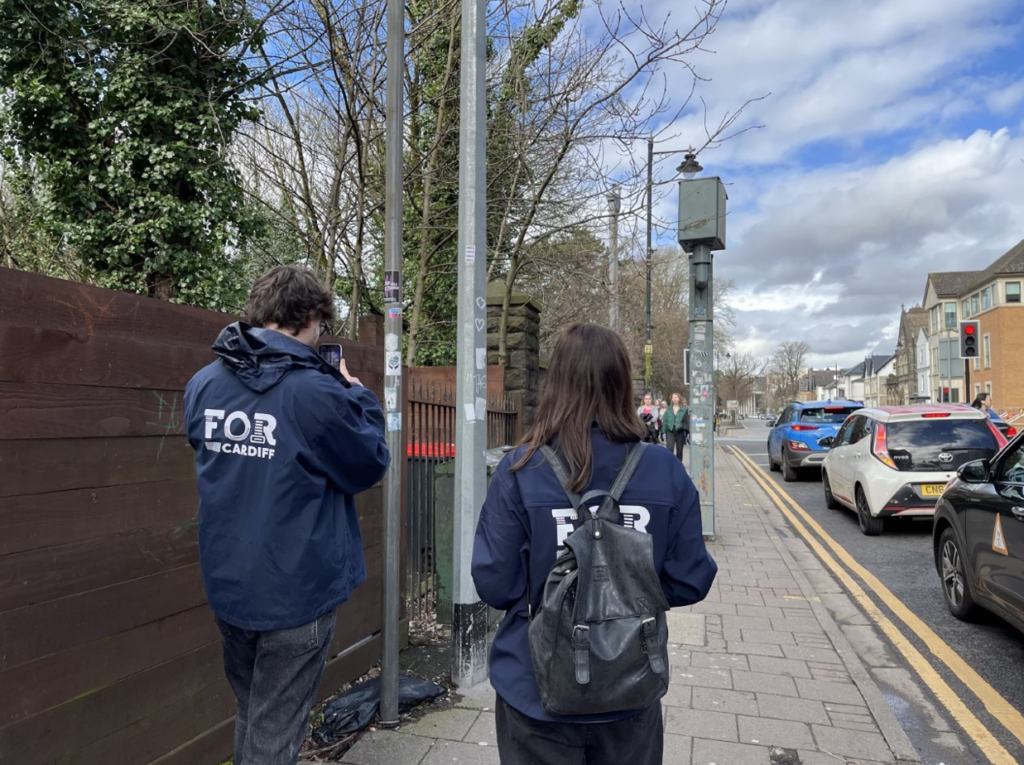 The purpose of each street audit is to identify issues or concerns such as graffiti, paving that needs repair or problems with accessibility due to street clutter. The findings of each audit help create a plan for the FOR Cardiff Cleansing Team and allow us to measure changes and improvements throughout the city. Issues outside of our remit, such as concerns around pavements or signage being out of date, are raised with the appropriate departments in Cardiff Council.
Between February and June 2023, 72 issues were raised from the audits, with 47% already resolved by our Cleansing Team.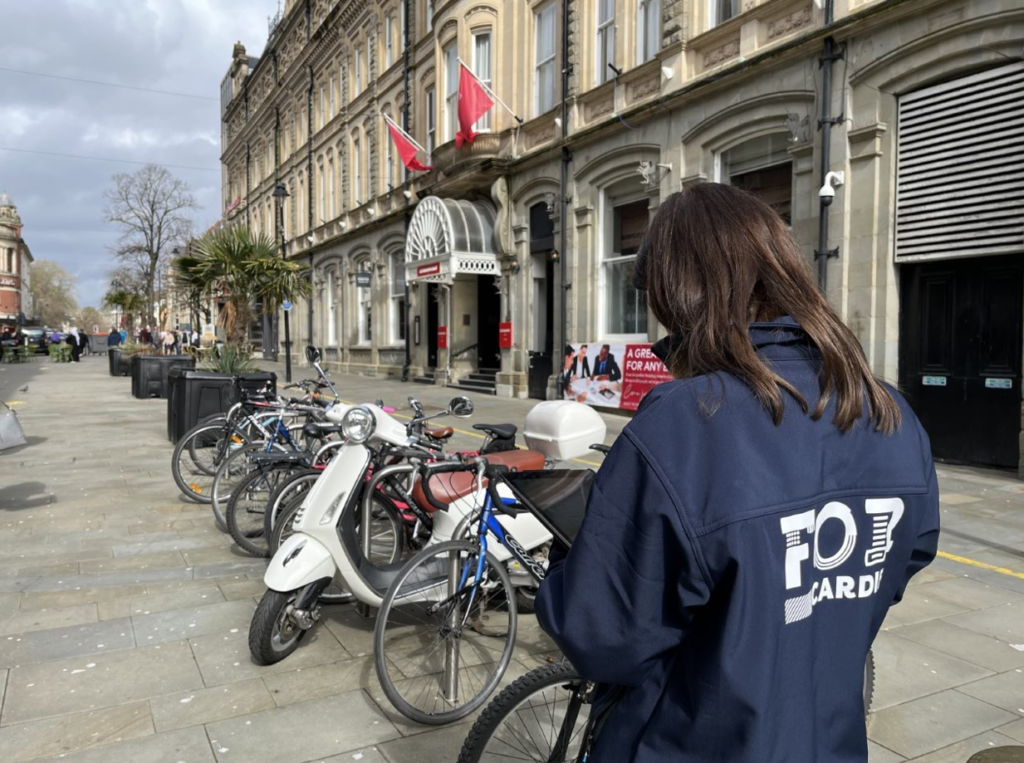 Some of the areas we address as part of each audit include:
Take a look at the data collated from all 7 audits on graffiti issues: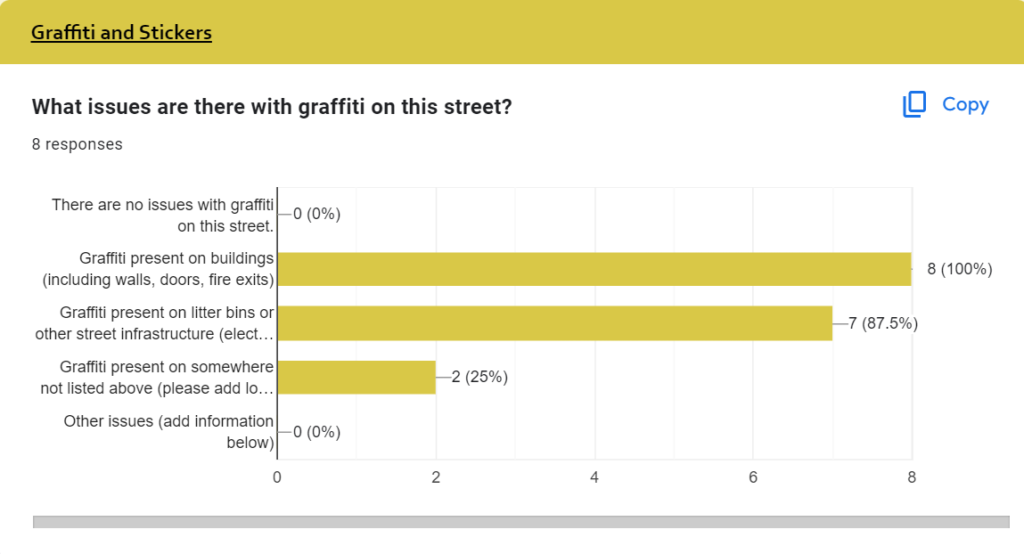 We share this data with our Cleansing Team who then tackle issues within our remit to improve the look and feel of each street. This leads to some satisfying before and after photos! Check out some of our favourite transformations.
Newport Road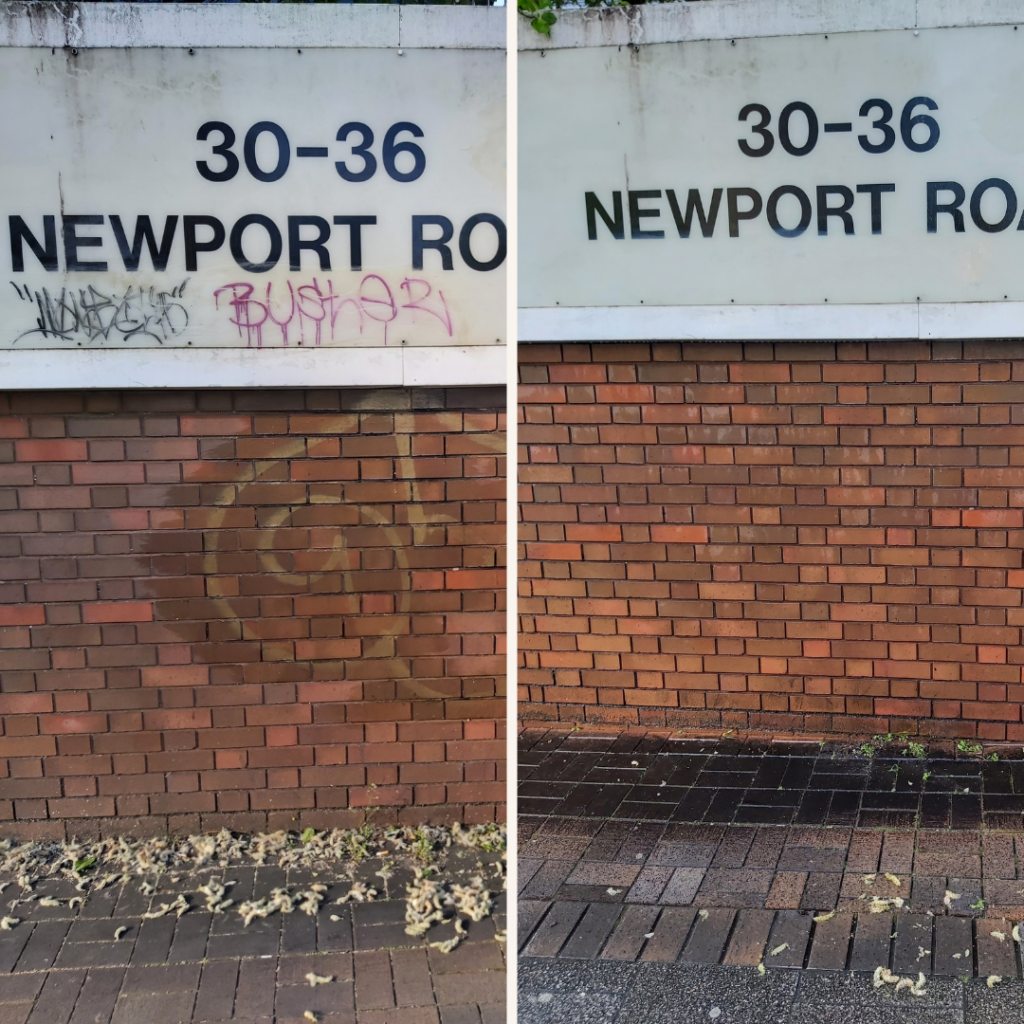 Trade Street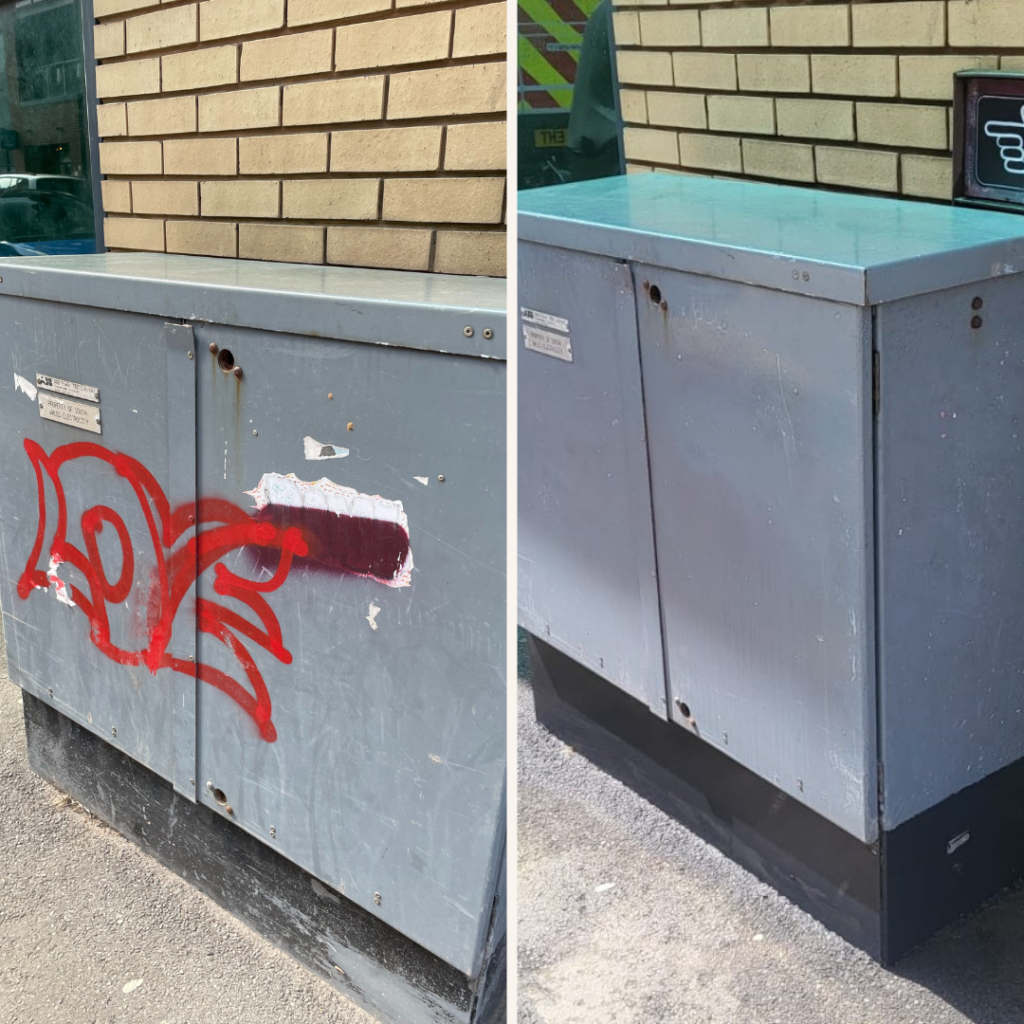 Park Place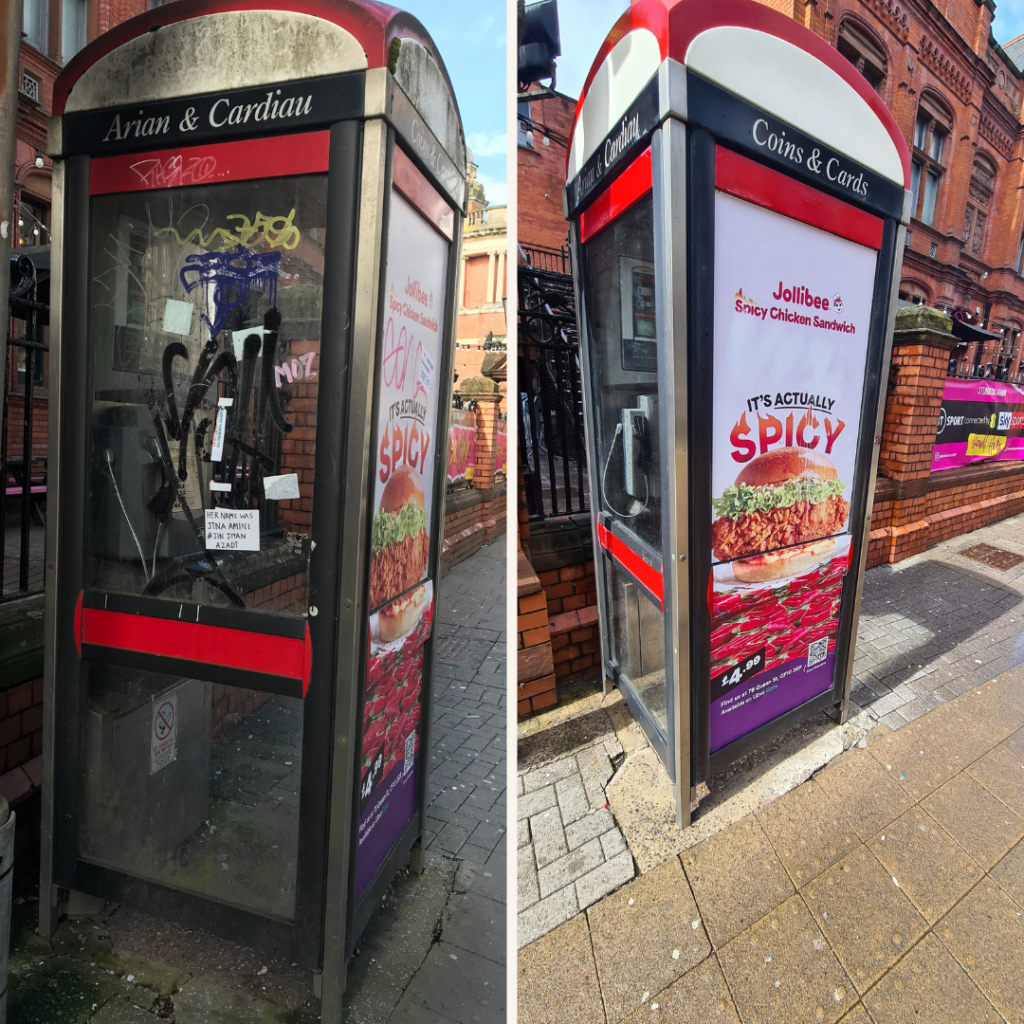 We have several more audits planned for the rest of 2023, including Wood Street, Tyndall Street and Station Terrace.
If you have any questions regarding street audits, please contact our Projects Manager Nia Wood-Gaiger nia@forcardiff.com.
If you are a member business that pays an annual levy to FOR Cardiff, we encourage you to inform us of any cleansing that is needed outside of your premises. You can request free cleansing by emailing info@forcardiff.com or calling 029 20 314 770 during our office hours (Monday – Friday, 9am – 5pm). Please include your business name and details of the cleansing needed.