The tour will be led by Loving Welsh Food, who will be at the Cardiff Foodies Festival this weekend. 
Welsh food tour operator Loving Welsh Food has been awarded a grant by FOR Cardiff, Cardiff's Business Improvement District, to create a new Cardiff food & drink tour – The City of Arcades Tasting Tour. 
The tour will highlight the buzzing food & drink scene centred around Cardiff's arcades and city centre, showcasing the wide range of international cuisine available from independent businesses. As well as food & drink tastings, there will be opportunities to shop and to learn about the city's vibrant history. 
City of Arcades is a brand created by FOR Cardiff in 2018 to promote Cardiff's seven Victorian and Edwardian arcades and the city's vibrant independent business community. Since then, City of Arcades has won national and international awards for its campaigns and events. The City of Arcades Tasting Tour will be the latest addition to its offering. 
Set up by TV and radio presenter and producer Sian Roberts in 2016, Loving Welsh Food runs food tours and events in Wales, highlighting the country's wide range of outstanding artisan producers, restaurants and food businesses through walking tours, minibus tours and its Taste of Wales evenings of music, poetry and food. 
Sian Roberts, the founder of Loving Welsh Food, said: 
"We're thrilled to receive this funding from FOR Cardiff as part of the City Ambition Fund to create an exciting and innovative way of inviting people to come and appreciate our beautiful city and ever-changing culinary landscape.

"It's great to be part of the well-known City of Arcades brand. The grant will enable us to offer a unique experience in the Welsh capital – a culinary tour which also includes architecture, history and shopping."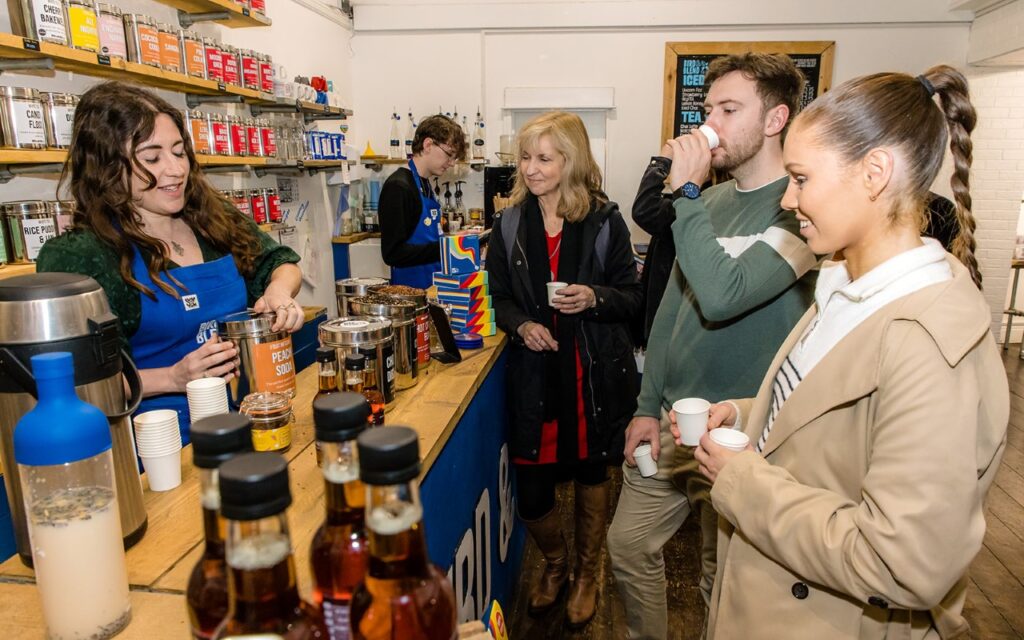 As the business improvement district (BID) for Cardiff city centre, FOR Cardiff represents over 800 businesses and works on their behalf to enhance the Welsh capital. FOR Cardiff launched the City Ambition Fund last year to help people and organisations to develop projects that benefit the city centre and its businesses. It has since funded projects such as the Cardiff Wine Passport, the Night of the Animal Wall and Theatr Iolo's HOOF! 
Associate director of FOR Cardiff, Carolyn Brownell said: 
"We are delighted to award Loving Welsh Food funding to create a food and drink tasting tour for Cardiff. We hope that this new tourism product will attract visitors from far and wide to explore Cardiff's hidden gem." 
The tour will take guests on a leisurely stroll around the city centre passing through the arcades and by famous landmarks such as the Principality Stadium, Cardiff Castle, and Cardiff Market. 
The Loving Welsh Guides, who are all from the local area, will share fun facts and their personal stories about Cardiff and life in general in the Welsh capital. They can run tours in English, Welsh, French, Italian and German.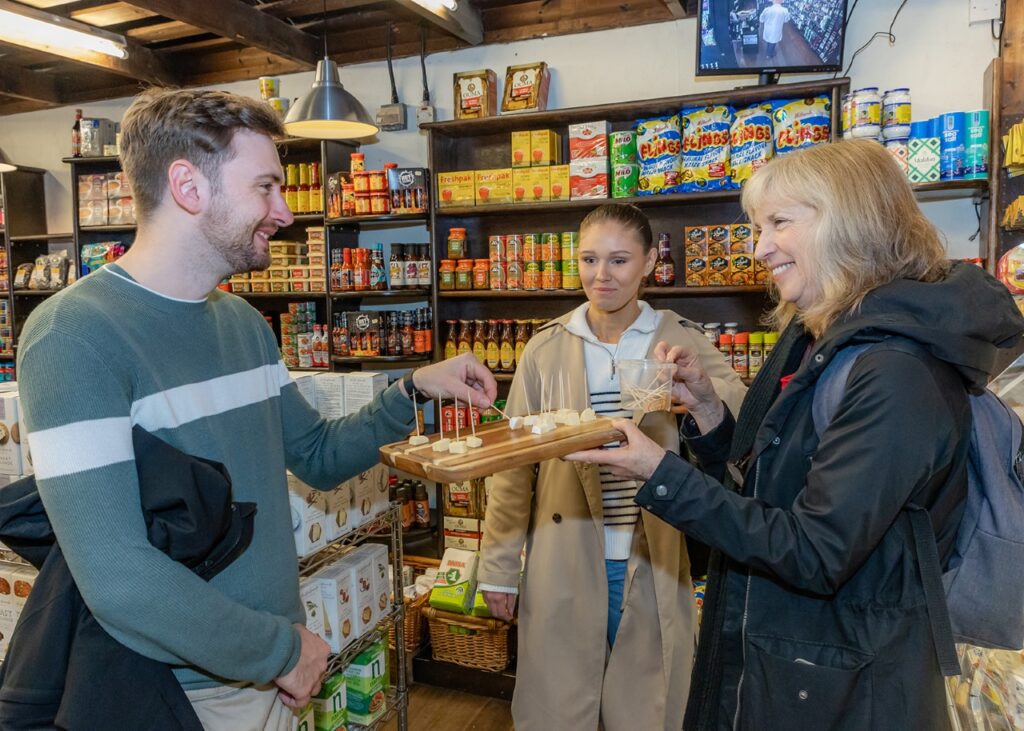 Ieuan Rhys, Loving Welsh Food Tour Guide said: 
"I love Cardiff. It's been my home for over 40 years and it's a joy to take people from all over the world around the city. Not only do they find out about our food/drink and way of life but while chatting, eating and walking I learn a lot about their countries as well. I also love it when local people join us and at the end of the tour they tell me not only have they enjoyed the food but are amazed at finding out facts about Cardiff that they had no idea about – even though they live here."
Loving Welsh Food will be at the Cardiff Foodies Festival this weekend with The Welsh House – a new Cardiff venue showcasing Welsh food and drink. Festival visitors are invited to take part in the Welsh Quiz-ine to win two tickets for the City of Arcades Tasting Tour which will launch this summer, and a two-course meal in the Welsh House. 
For more information on Loving Welsh Food and its tours, visit https://lovingwelshfood.uk/ or email sian@lovingwelshfood.co.uk.