Start the year sustainably – here are a few ways to help your business and the planet in 2023.
Hello I'm Nia and I'm the Projects Manager at FOR Cardiff. A big part of my role is environmental work, ranging from liaising with the Cleansing Team to enhancing green spaces across the city, and I'll be here to support businesses in becoming more sustainable.
Last year during the COP27 United Nations Climate Change Conference in Egypt, experts and world leaders stressed the need for businesses to play their part in order to reduce human influence on climate and nature.
While many businesses understand their responsibility and impact on the world, it can be difficult to know where to start.
I've put together some ideas that can help your business start the year sustainably as even the smallest of changes can make a big difference, not only to the environment but to your business.
How to reduce waste in your business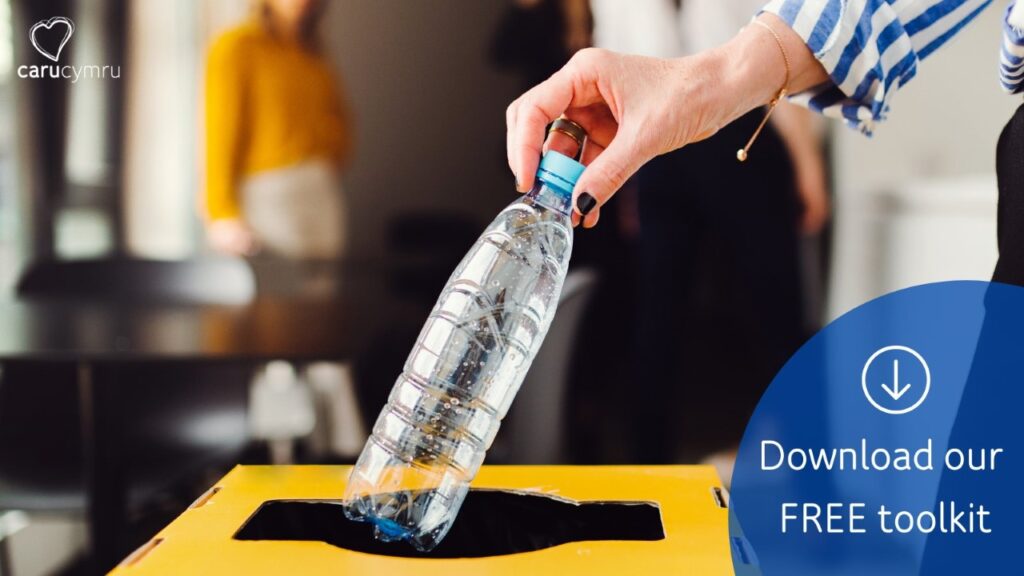 Compostable materials, biodegradables, recycling, circular economy – doing the right thing can sometimes be overwhelming! But environmental charity Keep Wales Tidy have created a range of free resources to help your business become more sustainable in 2023.
Tackling waste toolkit – full of templates and inspiration to get you going.
Litter at events guidance – find out how you can lower your waste at corporate events.
Waste audit and action plan – carrying out a waste audit will help you prioritise and clearly set out actions in your waste reduction plan.
Visit the Keep Wales Tidy website for further information on how you can meet your corporate social responsibility targets – from volunteering at a litter pick to signing up a Litter Free Zone.
Take the pledge
The Green Growth Pledge by Business Wales helps businesses take pro-active steps towards improving their sustainability while demonstrating their positive impact on the people and places around them.
Join a growing community of forward-thinking organisations who are helping Wales transition to a low carbon future. Find out more here.
Cycling into the new year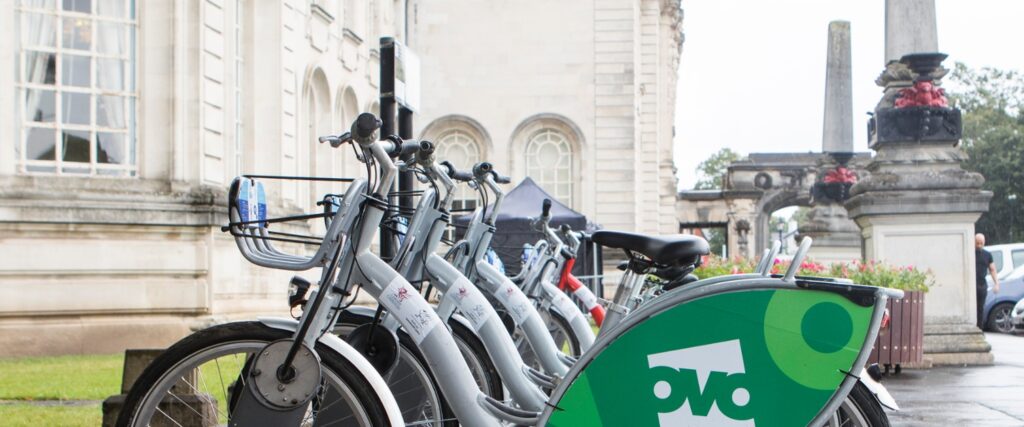 Want to encourage your employees to cycle to work? Or you might have some staff who already cycle in but don't have anywhere to store their bike.
Here are some options of corporate bike rental membership and storage:
We previously highlighted how Cardiff businesses celebrated #WorldRefillDay and some cost-effective ways to go plastic free. Read the post here.
Email nia@forcardiff.com if you would like to find out more about our sustainability goals and sign-up to our newsletter to stay updated on our sustainability projects.