Funding from FOR Cardiff's City Ambition Fund has allowed Cardiff Cargo Bikes to purchase a substantial trailer which is now available for hire.
Cargo bikes already offer a great alternative method for transporting goods locally and the combination of an eCargo bike and trailer hire means that businesses can easily and sustainably transport much more than many would think possible.
Adrian Field, Executive Director of FOR Cardiff said,
"Helping businesses transition to a more sustainable way of operating is a key part of our 2021-2026 business plan but we understand that testing new ways of operating can be tricky for businesses especially in uncertain times like these.

We hope that this new offer from Cardiff Cargo Bikes will help local businesses try something new and we're pleased that the City Ambition Fund was able to support this trial"
Businesses based in the FOR Cardiff area are able to access a discount on hiring the trailer with the aim of breaking down entry barriers to alternative methods of transport.
FOR Cardiff businesses can hire a bike and trailer for a combined price of just £100 a week. Visit the Cardiff Cargo Bikes website to find out more about hiring the trailer.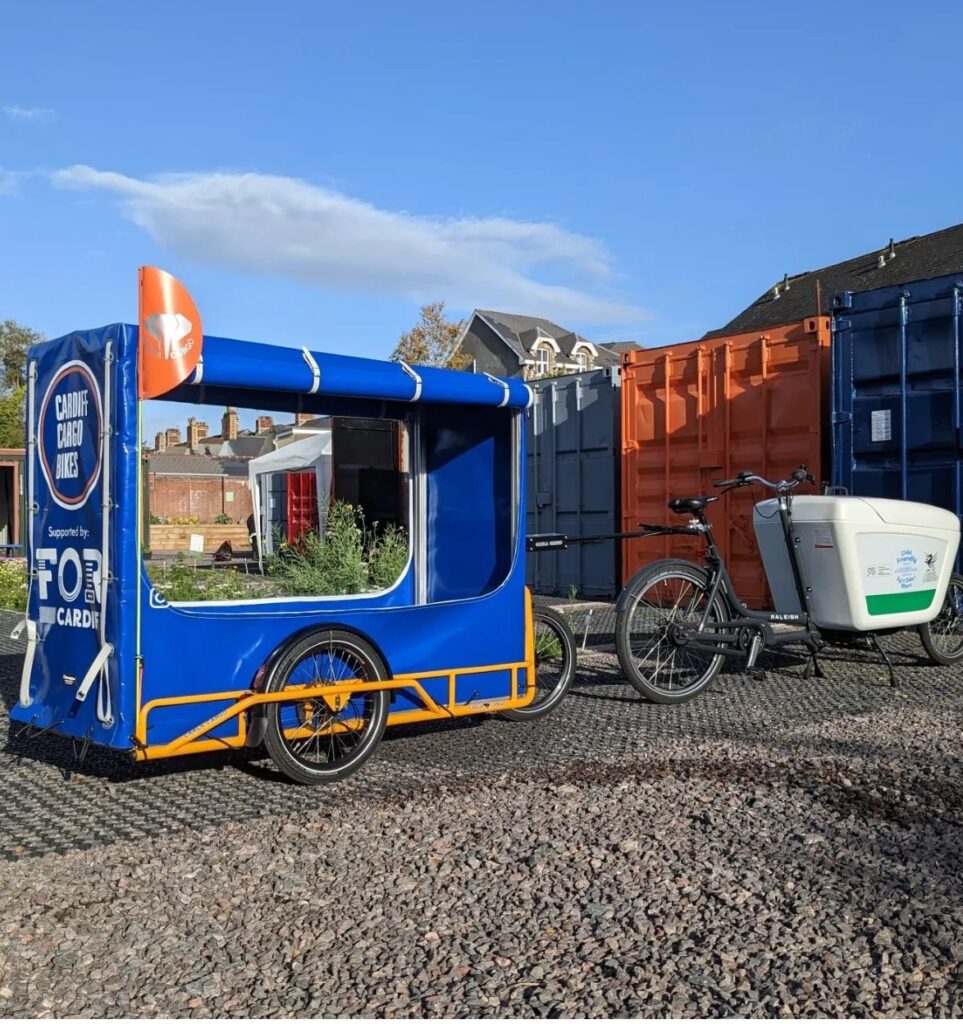 David Harpen from Cardiff Cargo Bikes said,
"We all know that we need make changes to the way we do business for climate, energy security and pollution reasons. In addition to this Cardiff is becoming more congested.

Other cities like Oxford, Hereford, Bristol and of course London have started to adopt eCargo bikes for a range of uses from cycling electricians to delivery and waste logistics. Thanks to modern eBike motors they are very capable.

It is fantastic that FOR Cardiff has enabled this hire opportunity to local businesses who are looking to get ahead. Clean Air Zones are appearing up and down the country, so businesses that have already adapted will be at an advantage, and eCargo bikes are an economical and effective way of doing this."
The City Ambition Fund supports a wide range of projects aiming to support the businesses and communities of Cardiff. The fund will open periodically until 2026 – if you have a local project that might benefit from funding you can find out more here.