A unique installation has arrived in Cardiff city centre, created by FOR Cardiff, marking Wales' capital as the place to be when Rob Page's team kick off their first football World Cup since 1958.
Situated on Central Square, outside Cardiff Central Station, the installations featured songs that were decided through a public vote, with Yma o Hyd and Calon Lan selected as the most popular anthems.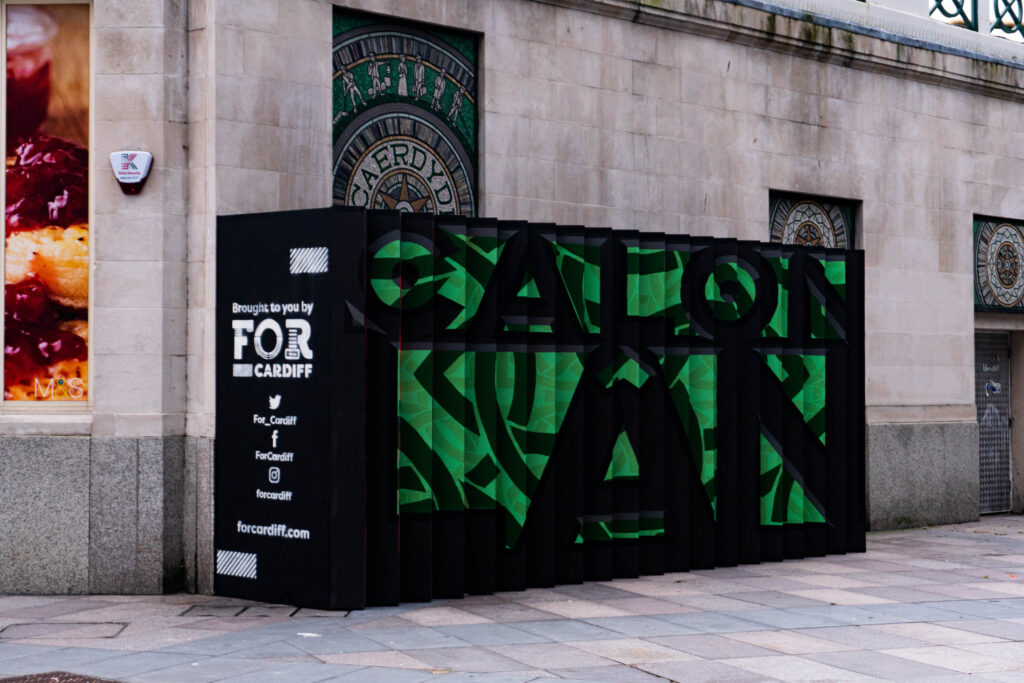 In place until mid-December, the mind-bending lenticular installation changes as the viewer moves from side to side, providing fans with the chance to pick their favourite song for a selfie.
As well as the World Cup Qatar, the Autumn Internationals are bringing in the rugby fans, with Wales facing the southern-hemisphere greats in front of 70,000+ fans each week at the Principality Stadium; a city-centre venue which alone generates £130million for the local economy every year.
With Cymru kicking off their historic World Cup Qatar campaign with a highly anticipated match against the USA on 21st November, yet again, bars and restaurants will be packed with fans hoping to see Gareth Bale's squad build on their recent successes and put Wales on the map as a football force to be reckoned with.
Local businesses are hoping the upcoming sporting events will see a much-needed boost in business in the run-up to Christmas.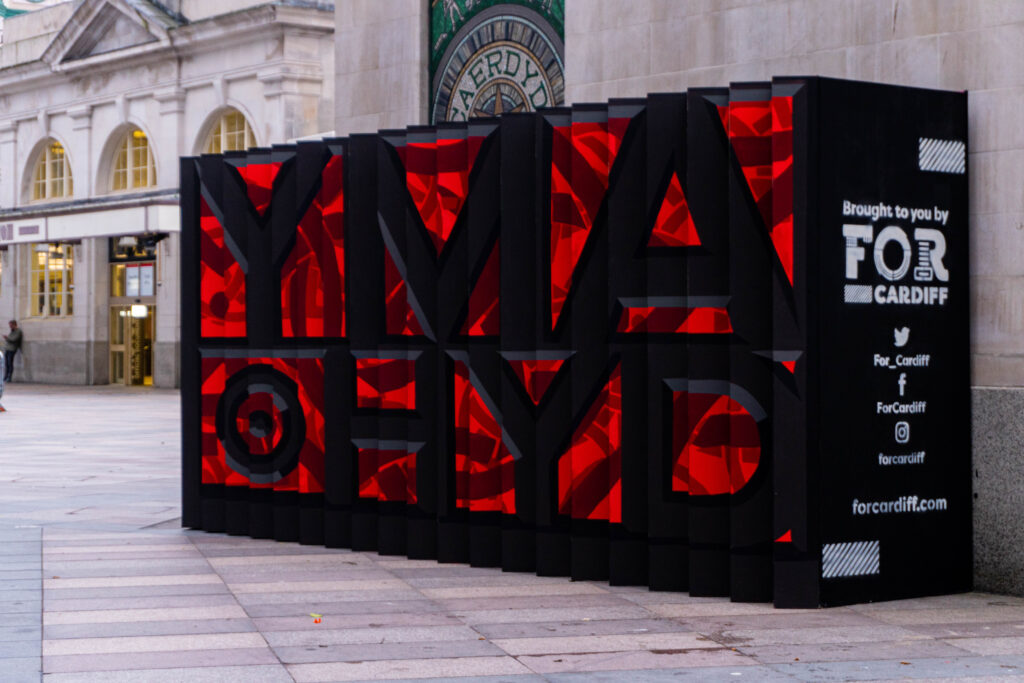 Nick Newman, Chair of Cardiff Licensees Forum and Pub Manager of Blue Bell (Croeso Pubs), says:
"City centre licensed premises are really excited about the return of the Autumn Internationals – without restrictions – and of course, the start of the World Cup Qatar with the added joyous involvement of Wales!

"In pubs and bars, we love it when Wales are playing at home, and many of us working will have fantastic memories of the successful Euros campaign back in 2016. What has also been noticeable for us is how busy it gets when Wales is playing away from home too. I put this down to the popularity of the Wales football team and their fantastic supporters!

"I know that many of our venues will be showing all the games, and even though some of the matches have early morning kick-offs, we anticipate seeing enthusiastic supporters coming in to watch the team and share the experience. I also know that our pubs and bars will be putting on their best hospitality faces to welcome Wales supporters and cheer their progress through the tournament."
The economic impact is anticipated to be positive, as businesses all over Cardiff will finally get the opportunity to operate during this busy time with no restrictions.
Adrian Field, Executive Director of FOR Cardiff, says,
"With so much national achievement to be celebrated this Autumn/Winter, Cardiff is the place to be to do it. This unique installation is placed in the heart of the city centre for all sports fans to engage with over the next two months, offering the perfect celebratory centrepiece as Wales cements itself as a sporting nation to be reckoned with on the global stage.

"It is a truly exciting time for Welsh sport and made even more exciting as this is the first Autumn for over two years where no Covid restrictions are in place, meaning the expected footfall around the city centre will be at levels not seen for a long time."
The installation is in place from now until mid-December. Fans are encouraged to share a selfie with their favourite song and tag FOR Cardiff.