Every experiential event that FOR Cardiff delivered in our first term led to a significant increase in footfall at its launch. We believe this is because we created unique moments and experiences for visitors, residents, and workers.
Whether that was enormous inflatable daffodils 60 metres in the sky to celebrate St David's Day, a giant gingerbread house arriving on the Hayes overnight, or 206,000 people visiting Cardiff for the inaugural City of Arcades Day.
Not only did these events create a buzz and excitement around the city centre, but they saw significant increases in spend and profile. This success has been acknowledged by our multiple award wins for these experiences.
We will build on those successes and specifically look at ways we can celebrate Welsh culture and put Wales' capital city on the map via these moments.
In 2022, FOR Cardiff collaborated with St David's Dewi Sant to bring Wales' first toy brick model trail to Cardiff city centre. 15 brick models of Nick Jr characters filled the shopping centre during the Easter holidays, driving footfall and spend to the city centre.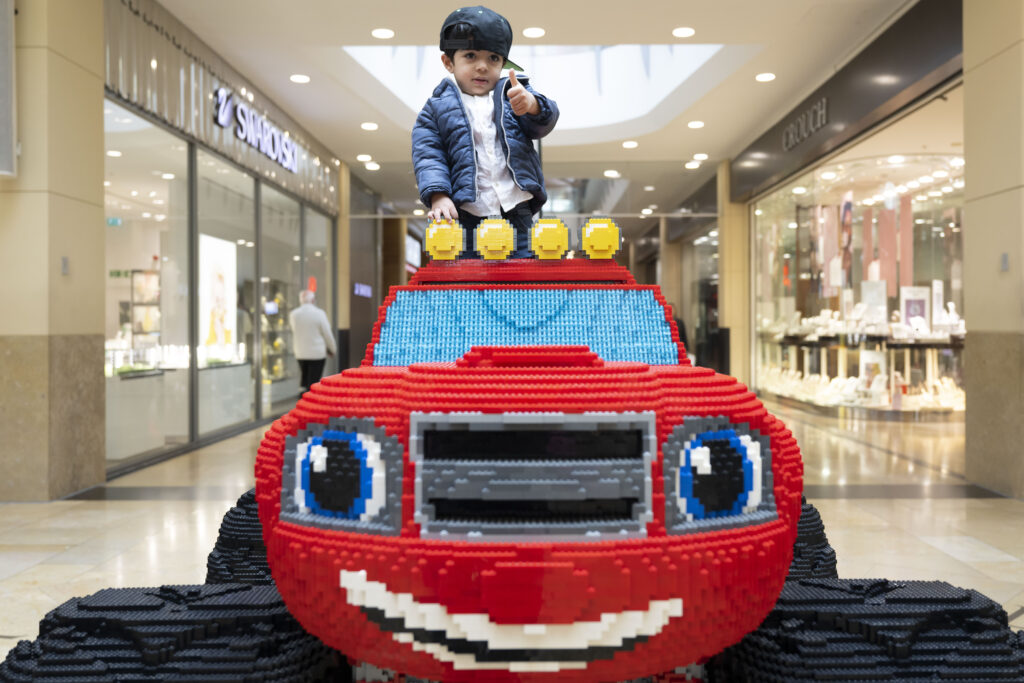 Please contact Carolyn Brownell carolyn@forcardiff.com if you have any questions about our events.